VA Chapter 13 Mortgage Guidelines During COVID-19 Pandemic
VA Chapter 13 Mortgage Guidelines During COVID-19 Pandemic
If you have been following Gustan Cho Associates, you know that we are open for business during the COVID-19 coronavirus outbreak. We are busier than ever. This is a good sign for the mortgage market. We all hope this pandemic ends sooner than later. There is also quite a bit of social unrest spread throughout the country.
There will be a large-scale rebuilding of America, not only from the economic stress factors of the COVID-19 coronavirus outbreak but also the physical. the destruction that has taken place and continues to take place in areas of the United States. During these times, we have received many phone calls from veterans asking if we are still able to close VA mortgages with credit scores below 620. The short answer is yes. This holds true even when most banks and lending institutions are raising their credit score requirements, we are not adding any additional LENDER OVERLAYS. We are still able to manually underwrite VA mortgage loans. This also allows us to help our veterans who are currently in chapter 13 bankruptcy.
In this blog, we will detail how to obtain a VA mortgage With a low credit score or even if you are in an active chapter 13 bankruptcy. In this breaking news article, we will discuss and cover VA Chapter 13 Mortgage Guidelines During COVID-19 Pandemic.
Changes By Lenders On VA Chapter 13 Mortgage Guidelines During COVID-19 Pandemic
If you are a veteran who is currently in an active chapter 13 repayment plan or less than two years discharged from your chapter 13 bankruptcy, obtaining a mortgage is still possible with 100% financing through the U.S. DEPARTMENT OF VETERANS AFFAIRS.
A VA loan is an amazing tool given to the brave soldiers of our Armed Forces. It allows you to buy a property without a down payment. Many veterans who have low credit scores do not think it is possible to obtain a VA mortgage. The truth is, VA guidelines do not have a minimum credit score requirement like FHA and conventional mortgage lending. Since there is not a credit score requirement, your payment history is your key to qualifying.
VA Chapter 13 Mortgage Guidelines During COVID-19 Pandemic On Payment History
Payment history and a VA mortgage. Payment history is the single most important factor when looking to obtain a VA mortgage loan. Underwriting requirements are looking for a clean 12 months of your financial picture. Meaning no missed payments or no non-medical collection in the past 12 months, and chances are you will qualify for a VA mortgage. If you are not sure of your payment history, call Mike Gracz on 630-659-7644, Mike will pair you with a licensed loan officer who can pull your credit report and verify your payment history.
How Long After Filing Chapter 13 Bankruptcy Can I VA For A VA Loan
12 on-time payments to your chapter 13 bankruptcy. If you are in an active chapter 13 bankruptcy, you must have a clean 12-month payment history to your trustee as well as any other financial obligations that may not be included in your bankruptcy. Once again, you may not have any non-medical collections pop up in the past 12 months. Assuming you have made 12 on-time payments to your trustee, you are then able to apply for a VA mortgage loan with Gustan Cho Associates. Your payment history will be verified through the purchase process. It is important that you are 100% honest with your loan officer. We do not want you wasting money on an earnest deposit, inspections, or an appraisal.
Reserves Requirements On Manual Underwriting
Besides payment history, an underwriter will need to see at least one month of reserves in your bank after paying closing costs. We all know a VA mortgage does not require a down payment with enough entitlement, but there are still closing costs with the mortgage transaction. You will need to create an escrow account, pay lender origination, title fees, and any state and local recording charges.
Depending on where you live, these costs can add up quickly. With a VA mortgage, the seller can help you pay closing costs, up to 4% of the purchase price. Seller-paid closing costs are a common practice. If you are able to get a large credit, you may not bring any money to the closing table. You will need to negotiate this closing cost credit with your real estate agent.
VA Chapter 13 Mortgage Guidelines During COVID-19 Pandemic On Late Payments In The Past 12 Months
One of the most negative factors borrowers can have is late payments in the past 12 months. Late payments within the most recent 12 month period will require a very strong letter of explanation to be approved. One late payment in the last 12 months may not be a deal-killer but multiple late payments can be a problem. There must be some documentable reason for the late payments, such as you were hospitalized.
If you are unable to make a payment and you can document that with the acceptable paperwork, an underwriter may still approve your file. Recently we had a client who missed two credit card payments and was 30 days late on each account. The reason he was late as he was taking care of his sick mother. Not only did we obtain her death certificate, but we also have documentation for an extended leave of absence from their employer.
These two pieces of documentation along with a strong letter of explanation still allowed this particular veteran to be approved. A late payment or non-medical collection in the past 12 months will need to have a compelling reason for an underwriter to approve. And then the approval is still underwriter discretion.
Qualifying For A VA Loan With A Lender With No Lender Overlays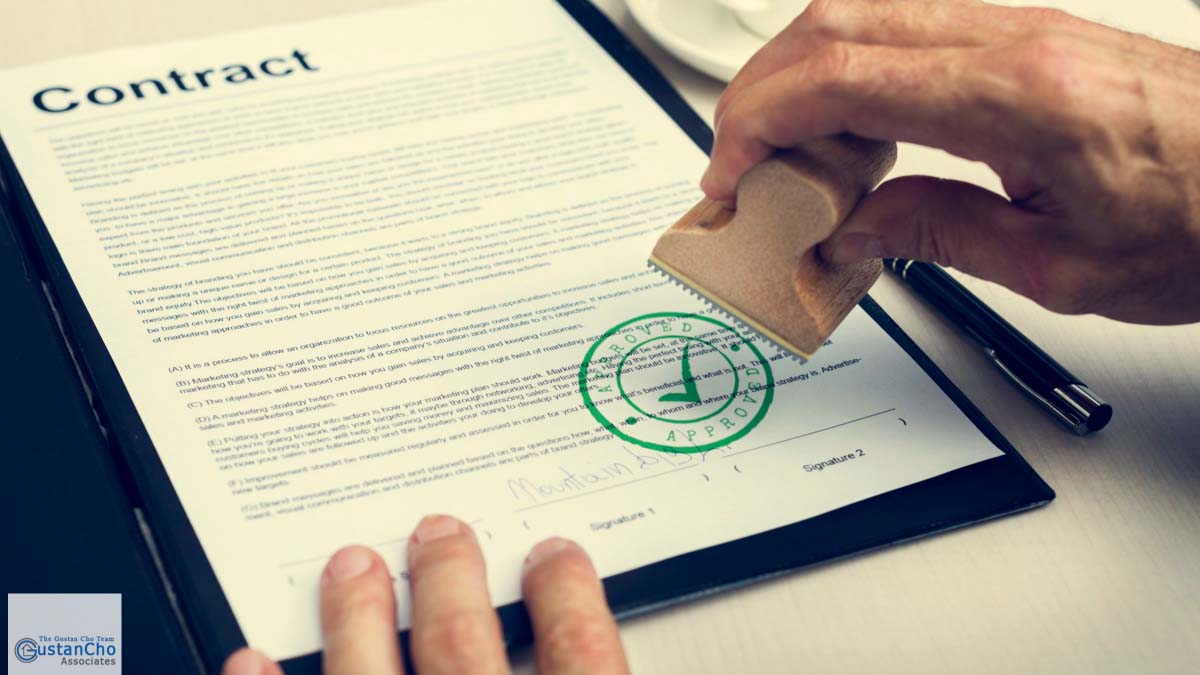 For any VA-related mortgage questions, please call Mike Gracz on 630-659-7644. Gustan Cho Associates are experts in VA financing. We have completed some tough manual underwrite VA mortgages. We do not have lender overlays and are able to extend debt to income ratios further than most lenders. Even if you have been turned down for a VA loan in the past, let us take a second look. We are available seven days a week to answer your mortgage questions. We look forward to hearing from you. If you prefer to contact our team via email, please send an email to [email protected] To stay up-to-date on mortgage guidelines, please