Lenders for Bad Credit Mortgage Loans With Collections
Gustan Cho Associates are mortgage brokers licensed in 48 states
In this article, we will discuss and cover bad credit mortgage loans with collections guidelines for 2022. A substantial percentage of consumers fell victim to the 2008 real estate and credit meltdown. The financial crisis of 2008 devastated their credit and many were forced into bankruptcy. Millions of Americans lost their jobs and businesses. The recession is supposedly over. The economy is recovering as well as it should. The real estate and credit meltdown of 2008 was more of a repeat of the Great Depression. Millions of Americans lost most of the equity in their homes. Others were left with mortgage balances where it was higher than the value of their homes. Those who retired were forced back to the workforce.
Can I Buy A House With Bankruptcy and Foreclosure?
Bankruptcies and foreclosures soared to historic highs. The words Short Sale, Deed In Lieu, Bankruptcy, and Foreclosure, became household names. Prior to 2008, not too many people knew of folks who have filed for bankruptcy or had a foreclosure. However, after the Great Depression of 2008, every American knows of folks who have a bankruptcy, short sale, or had a foreclosure. In this article, we will cover and discuss getting approved for Bad Credit Mortgage Loans With Collections.
Recovery Of Housing And Credit Markets
Now since the economy is slowly recovering, home sales are back active again due to major changes in mortgage regulations and laws. FHA-insured mortgage loans are the most popular loan program in the U.S. today. HUD, the parent of FHA, insures FHA Loans are originated and funded by banks and private lenders in the event of borrower default.
FHA Loans Are the Most Popular Loan Program For Borrowers With Bad Credit
Bad Credit Mortgage Loans With Collections and outstanding charge off accounts is now possible with FHA Loans. The FHA mortgage loan program Bad Credit Mortgage Loans With Collections without having the borrower pay off outstanding collections and charge off accounts. Mortgage loan applicants who have had a prior bankruptcy and foreclosure are able to be homeowners again after meeting the mandatory waiting periods.
FHA Bad Credit Mortgage Loans With Collections
I specialize in Bad Credit Mortgage Loans With Collections and no lender overlays. Everyone who has a 580 credit score and stable full-time income can qualify for FHA Loans. The maximum debt to income ratio to qualify for FHA Loans is 46.9% front-end DTI and a back-end DTI of 56.9% to get an approve/eligible per Automated Underwriting System Findings for borrowers with 620 credit scores or higher. Mortgage Loan Applicants with under 620 credit scores are limited to 43% DTI to get an approve/eligible per AUS FINDINGS.
Minimum Bad Credit Mortgage Loans Requirements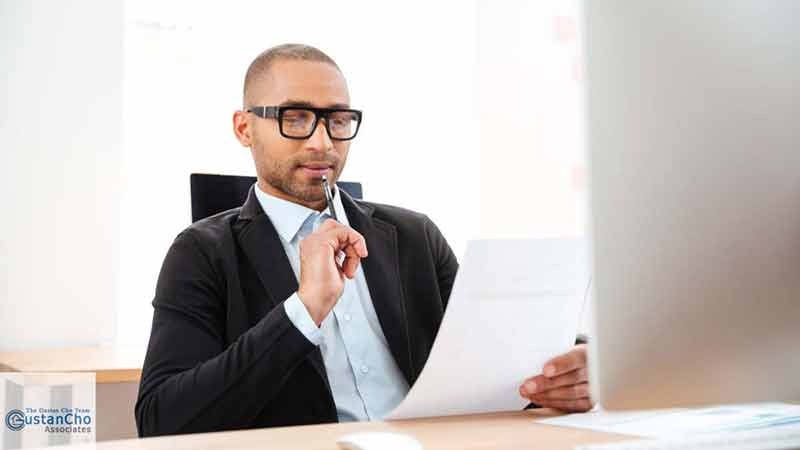 Here are the following minimum requirements for FHA bad credit mortgage loans with collections:
Bankruptcy: 2-year waiting period after the discharge date of Chapter 7 bankruptcy
This is a Federal guideline and there are no exceptions
Home Buyers can qualify for FHA Loan one year into a Chapter 13 Bankruptcy Repayment Plan with Trustee Approval
There is no waiting period after the Chapter 13 Bankruptcy discharged date to qualify for FHA Loans:
Foreclosure:
3 year waiting period from the date of the sheriff's sale or the date the borrower's name was transferred out of their name into the bank's name
Short Sale or Deed in lieu of foreclosure:
FHA mortgage loan guidelines will treat a short sale or deed in lieu of foreclosure as a regular foreclosure
Qualifying For A Mortgage After Bankruptcy And/Or Foreclosure
A home buyer can qualify for a conventional mortgage loan after 4 years of a short sale or a deed in lieu of foreclosure if they can put a 5% down payment. 580 FICO credit score minimum for a 3.5% down payment FHA Loan. Borrowers who have credit scores between 500 and 579 FICO will be able to qualify for an FHA mortgage loan but need to have a 10% down payment. 620 minimum credit scores will qualify you for a 3.5% mortgage loan with much favorable mortgage rates. Closing in 15 days. Non-traditional credit accepted. Home sellers can contribute a seller's concession of up to 6% towards home buyers' closing costs including taxes, insurance, and mortgage insurance premium.
One-Stop Mortgage Shop: Government, Conforming, Jumbo, Non-QM, and Specialty Niche Mortgages
Gustan Cho Associates offers pre-approvals and pre-qualifications. All pre-approvals are based on Fannie Mae's Automated Underwriting System DU. Fixed-rate mortgages and adjustable-rate mortgages without pre-payment penalties. Can flip residential homes into FHA mortgage loans without 91 day waiting period. 580 minimum credit score for 2 to 4 unit residential properties.
Partnered With 170 Wholesale Lenders: Non-QM Mortgages One Day Out of Bankruptcy and Foreclosure
A gift for a down payment does not have to be a family member. As long as it is a close friend who you have known for at least 5 years, it is alright. Available after hours and available 7 days per week. FHA Loans manufactured homes available. Mortgage Loan Borrowers who need to get qualified and pre-approved with a mortgage company licensed in multiple states with no lender overlays on government and conventional loans, please contact us at 262-716-8151 or text us for a faster response. Or email us at [email protected]  Our viewers can also subscribe to our daily mortgage and real estate newsletter at www.gustancho.com.
Related> Bad Credit Mortgage Loans: Under 580 Credit Scores