VA Loan Limits on How Much Home You Can Buy With a VA Loan
Gustan Cho Associates are mortgage brokers licensed in 48 states
In this blog, we will cover and discuss VA loan limits on how much home you can buy with a VA loan. VA loans no longer have maximum VA loan limits. Before 2010, VA loan limits used to depend on where the property is located and the type of property the borrower is financing.  In this article, we will discuss and cover how VA loan limits worked prior to 2010 when the Veterans Administration got rid of the maximum VA loan limits. VA loan limits used to depend on two factors:
VA loan limits on VA loans used to depend on the area the subject property was located
VA loan limits used to depend on the county where the subject home was located
VA Loan Limits Depends on the Type of Property
Loan Limits will also depend on the type of property that is being financed:
Homebuyers can finance a one to four-unit property
VA loan limits used to be higher for a four-unit property than they will be for a three-unit
VA loan limits was higher for a three-unit than it would be a two-unit
VA loan limits on VA loans are higher for a two-unit than a one-unit
In this article, we will discuss and cover the benefits of VA mortgages.
About VA Mortgages
VA loans are probably the best mortgage loans any borrower can get. This is due to the no money down feature on a home purchase. With the combination of 100% financing and if the buyer gets up to a 4% down payment in sellers concessions there is no money out of pocket on a home purchase. 4% sellers concessions are the most VA will allow from sellers to offer a home buyer sellers concessions. This is so buyers can use it towards their closing costs, the home buyer will have to come up with zero money to close on their home and get the keys.
Benefits Of VA Mortgages
Here are the three best features of VA loans:
No money down
100% financing
4% sellers concessions by home sellers
Upfront VA Funding Fee can be rolled into the VA Loan or paid with seller concessions
No monthly mortgage insurance premium
VA loans have one of the lowest mortgage rates out of all loan programs.
Qualification Requirements For VA Loans
The Veterans Administration has more lenient agency mortgage guidelines than other mortgage loan programs. To qualify for a VA Loan, the borrower needs the following:
Served in the United States Military
Have an honorable discharge
Have a valid Certificate of Eligibility or CEO from the Department of Veteran Affairs
VA does not have a minimum credit score requirement
It is up to the lender to set credit score requirements
Gustan Cho Associates has no overlays on VA loans
VA does not have a maximum debt to income ratio requirements
However, most lenders want debt to income ratios below 55% DTI
Gustan Cho Associates just go off an approve/eligible per Automated Underwriting System
A lot of our clients have approve/eligible per AUS with credit scores down to 500 FICO and debt to income ratio over 65% DTI
The only requirement we require on VA loans is an AUS Approval
$0 Money Down
100 Financing for VA loans
4% seller concessions allowed on VA loans
How Are VA Loan Limits Work
The way VA loan limits Work are as follows:
The United States Department of Veterans Affairs sets VA loan limits
VA Loans are capped by the VA loan Guarantee of up to 25% of the total VA loan amount
VA will limit or cap their VA Loan Guarantee
It is like a form of mortgage insurance
This, in turn, affects the amount of money lenders are willing to fund on VA loans
Lenders stick and adhere to the VA Guidelines
Then originate and fund VA loans to borrowers who qualify for VA loans
The United States Department of Veteran Affairs VA is not a lender and does
VA does not originate, fund, or service VA loans
VA Loans are originated, funded, and serviced by lenders who are VA approved
VA guarantees loans that have been originated and funded by lenders in the event borrowers default on their VA loans and that loan goes against foreclosure.
Updated VA Loan Limits
VA loans are the best mortgage loan programs but VA loans are not for everyone. VA loans are limited to Veterans of the United States Armed Services with an honorable discharge and a valid Certificate of Eligibility or COE. Veterans with a COE are eligible to purchase a condominium, townhome, single-family home, or a one to a four-unit owner-occupant residential home with no money down with a VA loan. The updated VA loan limits as of 2020 are there is no longer a maximum VA loan limit requirement in specified areas throughout the United States. However, the Veterans Administration will use the conforming loan limits in median and high-cost areas as a benchmark. Any VA loan higher than the conforming loan limit of $647,200 is considered high-balance VA loans or VA Jumbo loans. Maximum high-balance conforming loan limits for 2022 are $970,800 in high-cost areas.  In most areas of the country, the maximum conforming loan limits set by the Federal Housing Finance Agency are capped at $647,200. Eligible homebuyers with a valid certificate of eligibility can qualify for VA loans with zero money down and 100% financing. There are 235 high-cost counties in the United States that do not have maximum VA loan limits on VA loans.
VA Lender With No Lender Overlays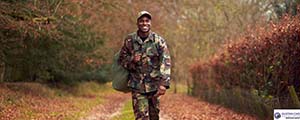 If you are looking for a VA mortgage lender who will just go off an approve/eligible and no lender overlays, contact us at Gustan Cho Associates at 262-716-8151 or text us for a faster response. Or email us at [email protected] We just go off Automated Underwriting System findings and have no lender overlays on VA loans.
Updated VA Loan Limits on the Veterans Administration Eliminating Cap on VA Loans
Prior to this new law, the VA loan limit was the same as Conforming Loan Limits at $647,200. The VA loan limit guidelines UPDATE now allows active and/or retired members of the United States Military and eligible surviving spouses to qualify for VA loans without worrying about the maximum loan limit. Eligible borrowers with a valid Certificate of Eligibility (COE) can now qualify for a VA loan with no money down in any county of the U.S. with 100% financing. Many eligible veterans who can afford a higher loan limit were priced out of the escalating housing market due to going over the previous maximum VA loan limit of $647,200. Now eligible veterans do not have to worry about going with a Jumbo loan. The new VA loan limits UPDATE enables these VA borrowers to purchase homes with no money down. The new law on eliminating VA loan limits went into effect on January 1st, 2021.
Changes In Mortgage Guidelines
There were many changes in mortgage guidelines  HUD, the parent of FHA, recently announced FHA will be reducing the loan to limit cap on FHA Cash-Out Refinance Loans from 85% to 80% LTV. The new loan limit UPDATE takes effect for VA loans dated January 1, 2020, or after. Currently, any borrowers who needed a VA loan higher than the $647,200 down payment had to bring in a down payment. The VA only insured VA loans up to $647,200. Any homebuyers with a higher down payment needed to come up with 25% of the additional amount on top of the $647,200. For example, prior to the VA Loan UPDATE, if a homebuyer wanted to purchase a $584,350 home with a VA loan, the VA will insure up to $647,200. With the new VA Loan Limit UPDATE, the homebuyer does not have to come up with any money no matter how much the property is.
Other Changes In Addition To The VA Loan Limit Guidelines Update
The VA Loan Limit Guidelines UPDATE is a developing story. We will update our viewers as more details are released. The Department of Veterans Affairs normally puts out an updated circular with any changes made by the VA. Lenders are looking forward to the updated circular prior to 1/1/2020. The VA recently announced loan to value on VA Cash-Out Refinances will be reduced to 90% from the current 100% LTV. Follow us on Gustan Cho Associates for the latest updates on government and conforming loans and the latest breaking news.
Start Mortgage Process With New VA Loan Limit Guidelines Update