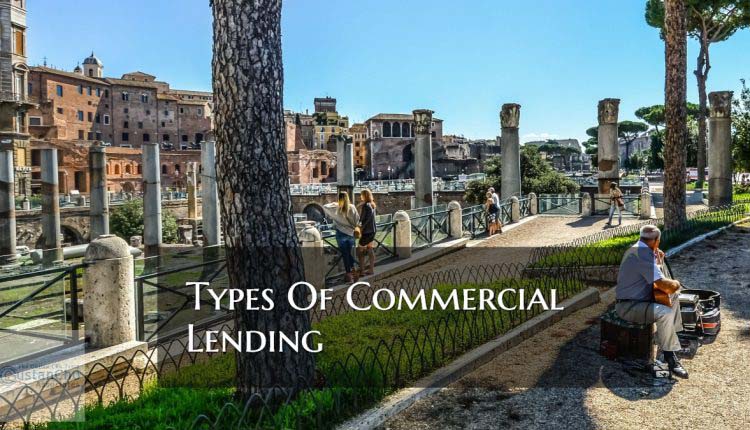 Types Of Commercial Lending For Real Estate Investors
This BLOG On Types Of Commercial Lending For Real Estate Investors Was UPDATED And PUBLISHED On February 15th, 2020
Commercial Lending is totally different and separate than residential lending.
There are many different types of Commercial Lending just like there are various types of Residential Lending
Many borrowers often assume that just because a loan officer is a residential mortgage loan originator that they are knowledgeable in all types of commercial lending
This is not the case and many residential loan officers are clueless when it comes to the various types of commercial lending
There are loan officers who do both;
Residential Lending
Commercial Lending
Many residential mortgage companies are now offering  Non-QM Loans as well as non-traditional types of financing and expanding into different areas and types of commercial lending.
Regulations On Commercial Mortgages
Commercial Lending is not regulated by the government like residential lending is.
Regulators feel that commercial real estate investors are sophisticated investors and the buyer's beware theme comes into play
There is no SAFE ACT, NMLS, or CFPB when it comes to the regulations of commercial loans and the various types of commercial lending
Commercial Loans does take longer to process
It can take up to 90 or more days to process a commercial loan from start to finish.
Various Types Of Commercial Lending
Gustan Cho Associates wants to be your one-stop mortgage and real estate information resource center.
Our goal is to offer our viewers and clients contact information and referral partners to not just residential lenders but also commercial lenders as well as specialty lending sources
We have carefully selected and screened our staff writers and referral partners with the goal of creating a one stop lending and real estate information center in the United States
There are different types of Commercial Lending Programs and we will take some time in explaining each type of commercial lending program on this blog.
Popular Types Of Commercial Lending
Here are the types of commercial lending specialties out in the market today:
Business Loans Through Small Business Administrations:
Asset Based Lending:
Asset Based Lending is a type of commercial lending where a business loan is securitized by the borrowers' assets and collateral
Asset Based Lending is a secured type of lending
So interest rates on these types of commercial lending are rather lower than unsecured business loans
Accounts Receivable Financing is an example of Asset Based Commercial Lending
Types Of Commercial Lending That Is Cash Advanced:
Cash Advanced Commercial Lending is similar to Pay Day Loans for consumers
Cash Advance Financing normally funds in a week or less
They are for borrowers who need quick cash for one reason or another
Traditional Versus Hard Money Loans On Commercial Real Estate
Interest rates are very high and these types of commercial lending are considered short term bridge financing where the borrowers need it for a short term basis:
There are different factoring types of commercial lending and we will cover more on factoring on other upcoming blogs
Private Money Loans/Hard Money Loans:
Private Money Loans or Hard Money Loans is a quick way of getting fast financing at a higher interest rate
Normally is a great tool for short term or bridge financing
Hard Money Loans are not based on credit nor income and the hard money or private money lender is more concerned about the borrower putting skin on the game
Down payment, LTV (Loan To Value) is key with hard money loans
Hard Money Loans do not require the mass amount of paperwork traditional commercial lenders require
Church Lending:
Church Financing are specialty types of commercial lending where lenders will only lend to churches
Commercial Lenders/Brokers
Commercial Loan Officers are not regulated like Residential Mortgage Loan Originators.
In most states, you do not have to be licensed to become a commercial loan officer or commercial loan, broker
When a commercial loan officer works a commercial loan, the loan officer works as an intermediary agent representing the borrower and taking the deal to his or her commercial lending institution
A commercial mortgage broker is an individual and/or company who has access to a list of direct commercial lenders
They have a fee agreement with the direct commercial lender
A commission is paid to the commercial broker at closing
This ranges anywhere between 1.0% to 5.0% or more
This commission is paid by the borrower
A separate fee agreement is signed by the commercial borrower and commercial broker
The direct lender is aware of this fee agreement
They will list the broker fee from borrower and pay the loan officer
There are times where the borrower can pay the broker's fee directly to the loan officer
Every commercial deal can be different and unique
This is since there is no mortgage regulations with commercial loans
Every commercial deal can be negotiated between the borrower, loan officer/broker, and direct commercial lender
If you are a commercial borrower looking for commercial lenders who may be the right fit for you, contact us at Gustan Cho Associates at gcho@gustancho.com. Or call us at 262-716-8151 or text us for a faster response.