Modular Homes Mortgage Guidelines For Homebuyers
This ARTICLE On Modular Homes Mortgage Guidelines For Homebuyers Was PUBLISHED On December 17th, 2019
Modular Homes are becoming more and more popular during the housing boom:
If you are reading this article, you are more than likely finding it hard to find mortgage financing to buy a modular home
Fewer lenders are willing to enter the Modular Home Market
The good news is Gustan Cho Associates do participate in multiple loan programs for purchasing modular homes
In fact, we have the ability to use a USDA, FHA, VA, or Conventional mortgage to buy a modular home
Buying a modular home is more difficult than buying a stick-built property, but it is not impossible
In this article, we will cover and discuss Modular Homes Mortgage Guidelines For Homebuyers.
Price Benefits Of Modular Homes
Nationwide data shows us, home prices are on the rise, with no signs of going down anytime soon:
A modular home can be a more affordable way to purchase a home
Modular homes are usually a prefabricated living space they come in two main varieties
"Off frame" modular homes and "on frame" modular homes
Lending guidelines have gone back and forth with modular home requirements over the past 10 years or so
As an outcome, more loan programs are available for modular properties.
Checking Whether It Is Modular Versus Mobile Homes
How to be sure the property is a modular home?
This can be tricky as most properties are listed as manufactured / modular homes on the MLS listing software
This can be a major problem because these are two different types of properties
Each with their own lending guidelines
Depending on the type of property, you may need extra inspections or a different class of appraisal
For example, a manufactured home requires a foundation inspection.
Manufactured Homes
Manufactured homes usually have HUD data plates or HUD tags associated with them.
A modular home usually had a "modular home seal" located in a kitchen cabinet or sometimes in the electrical panel box
If you can't find either one of these identifiers, check with the county records
Additional research may have to be completed
It is important to know the exact property type of putting an offer in on the property.
On-Frame Versus Off-Frame Modular Homes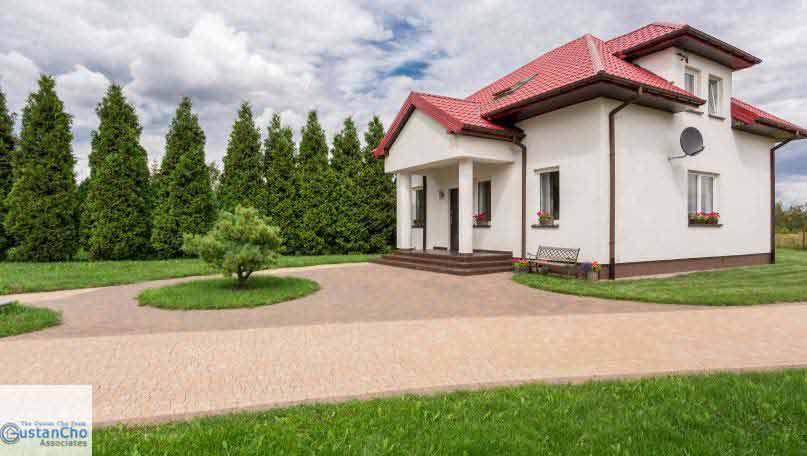 What is the difference between an on-frame modular home and an off-frame modular home?
From the outside, it is near impossible to tell the difference between an on-frame and off-frame modular property
Each home looks the same on the inside and the outside
It is possible to have multiple story modular homes
Modular homes are prefabricated in a climate-controlled factory and then delivered to the site
The main difference between on frame and off-frame modular homes is the steel frame underneath. Off frame does not have a steel frame underneath the prefabricated home where on-frame does have a steel frame underneath. Generally speaking, in an off-frame modular home will appraise higher than an on-frame modular home.
Types Of Modular Homes
Modular Homes by loan type:
FHA Loans:
The Federal Housing Administration classifies modular homes the same as stick-built properties
Mortgage lending guidelines are very simple to follow
The same rules apply for on frame or off frame modular properties
Meaning you can buy one of these homes with as little as 3.5% down payment.
Fannie Mae Guidelines
FANNIE MAE (Conventional):
Per Fannie Mae, a modular home must be built under the Uniform Building Code administered by the state in which the property is located
The property must meet or exceed all local building codes
There are additional appraisal requirements as well
Because the quality of a modular home can have a wide range, the appraiser must become familiar with features that affect the quality of a factory-built property
There must be comparable homes that are also factory-built properties
The appraiser must address the marketability and comparability of modular homes and other property types local to the subject property
Please see B4-1.4-02 for more information.
USDA Mortgage Guidelines
USDA Guidelines On Manufactured Homes:
USDA allows for off-frame modular homes. If it is an on-frame modular home, USDA then uses their manufactured home guideline
A previously occupied on frame modular home is not eligible for USDA financing
This is one of the reasons it is important to know the exact property type before making an offer on the property
The USDA loan is a great zero down payment option in certain areas of the country.
VA Mortgage Guidelines
VA Guidelines On Modular Home Loans:
The U.S. Department of Veteran Affairs also allows the use of VA benefits to buy a Modular Home
Once again there must be comparable homes for the appraiser
Ideally other modular properties but if none are available VA does allow comparable homes to be stick-built properties
100% financing is available for qualified veterans or surviving spouses on purchase transactions
For a Cash-out refinance, you may finance up to 90% of the appraised value.
If you are in the market to purchase a modular home, we highly recommend you come to the experts. Gustan Cho Associates have numerous loan programs available for modular properties. For any questions or success stories please contact Mike Gracz on 630-659-7644 or send an email to [email protected].