HUD DTI Guidelines On FHA Loans On Purchases And Refinances
Gustan Cho Associates are mortgage brokers licensed in 48 states
This Article Is About The HUD DTI Guidelines On FHA Loans On Purchases And Refinances
What Are HUD DTI Guidelines On FHA Loans On Purchases And Refinances. HUD is the parent of FHA. Not all lenders have the same FHA Lending Requirements. Many Borrowers often get confused when they consult with a loan officer whether it is a loan officer from an FDIC Bank or mortgage lender. This is because every time the borrower asks the loan officer what is the minimum debt to income ratios to qualify for an FHA loan, they get a different answer. This is typical in many instances because there are two separate sets of FHA Guidelines. In this article, we will discuss and cover HUD's DTI Guidelines on FHA loans.
FHA Guidelines Versus Lender Overlays
Here the two separate types of FHA Guidelines. HUD FHA 4000.1 Handbook. The HUD 4000.1 FHA Handbook is the minimum Guideline that has been created and launched by The United States Department of Housing and Urban Development known by many as HUD. As long as lenders follow the HUD 4000.1 FHA Handbook when it comes to originating and funding a borrower when originating borrowers can qualify for FHA Loans. Lenders need to be HUD Approved Lenders. FHA Loan will be insured in the event the borrower does default and the property goes into foreclosure. Lenders who just go off the HUD 4000.1 FHA Handbook are called lenders with no overlays.
What Are Overlays Imposed By Lenders
Lender Overlays are additional lending requirements that are above and beyond what HUD lenders can impose. Just because HUD requires a certain Lending Requirement, the individual lender does not have to accept the minimum requirement. Each lender can have its own lender requirements that are above and beyond the minimum FHA Lending Guidelines. For example, HUD only requires a 580 FICO for a home buyer to have to qualify for a 3.5% down payment home purchase FHA Loan. However, not too many lenders will approve a borrower with credit scores under 620 FICO credit scores. Many lenders will require borrowers to have 620 FICO. Others will set higher credit score standards like having minimum credit score requirements of 640 FICO. Fortunately, Gustan Cho Associates has no lender overlays. We can go down to a 580 FICO. There are lender overlays on many HUD Guidelines.
Typical Lender Overlays Versus HUD DTI Guidelines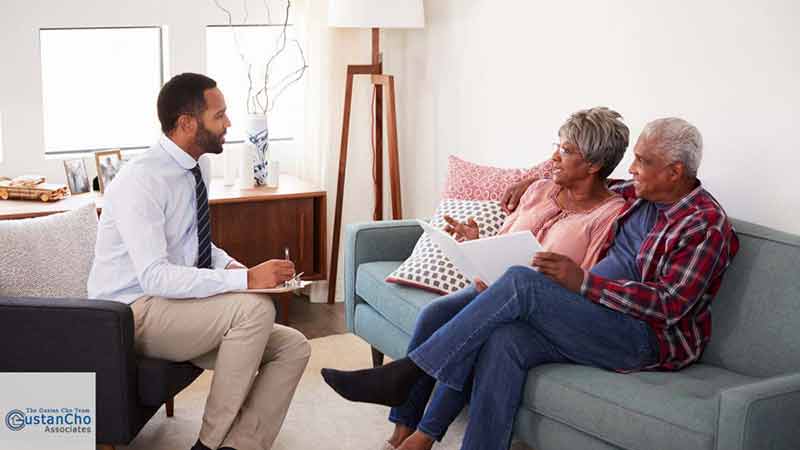 Below are common overlays imposed by Lenders.
Debt To Income Ratios.
DTI Overlays are deal killers for many borrowers. HUD DTI Guidelines have maximum debt to income ratios allowed. However, many lenders have toughened up HUD DTI Guidelines. We will discuss HUD DTI Guidelines in a later paragraph.
Credit Scores:
Most lenders do have lender overlays on borrowers with under 620 FICO Credit Scores.
Credit Tradelines:
Credit Tradelines are credit active credit accounts that the borrower has had timely payment history for at least 12 months. Most lenders will have a minimum of three credit tradelines required as their overlay requirements. Some lenders may require two years of payment and seasoning requirements on credit tradelines.
VOR:
Some Lenders will require Verification of Rent or VOR requirements. This holds true even though the automated underwriting system or AUS may not require it as part of their overlay.
Collection Accounts and Charge Off Accounts:
HUD does not require that borrowers pay off outstanding collection accounts and charge off accounts. However, many lenders may require that any outstanding collection accounts over a certain balance be paid off and all charge-off accounts are paid off. This is not an FHA requirement and it is an overlay.
Maximum HUD DTI Guidelines On FHA Loans
Debt To Income Ratio is the total sum of all of the borrower's minimum monthly payments, which includes the proposed P.I.T.I. (Principal, Interest, Tax, and Insurance) divided by the borrower's monthly gross income. Many Lenders do have overlays on debt to income ratios. Gustan Cho Associates has no lender overlays on purchase and refinance government and conventional loans.
Here are the HUD DTI Guidelines:
For any borrower with credit scores of under 620 FICO, the maximum debt to income ratio allowed for an approve/eligible per Automated Underwriting System is capped at 43% DTI. If the lender will require a front-end debt to income on borrowers of credit scores under 620 FICO, that is an overlay on behalf of the lender. HUD only requires a maximum of 43% debt to income ratio on borrowers with credit scores of under 620 FICO. Has no front-end debt to income ratio cap. Many lenders may have a front-end debt to income ratio cap of 31% DTI. Again this is an overlay and not a HUD Guidelines. To get an approve eligible per AUS Findings on borrowers with credit scores of at least 620, the maximum front end DTI allowed is 46.9% and the maximum back end DTI allowed is 56.9% DTI. Many Lenders may have overlays HUD DTI Guidelines. They may cap the debt to income ratios at 45% to 50% DTI. Debt To Income Ratio caps on manual underwrites can exceed over 50% DTI if the borrower has compensating factors. If you are getting denied an FHA loan because of higher debt to income ratios, please contact Gustan Cho at 262-716-8151 or text us for a faster response. Or email us at [email protected] The team at Gustan Cho Associates is available 7 days a week, evenings, weekends, and holidays.