VA Simultaneous Home Closings With VA Lender With No Overlays
Gustan Cho Associates are mortgage brokers licensed in 48 states
This BLOG On VA Simultaneous Home Closings With VA Lender With No Overlays Was PUBLISHED On June 21st, 2020
Today we will discuss a case scenario on a VA loan that the Team at Gustan Cho Associates just closed last week.
It was a roller coaster of a loan, but at the end of the day, the loan closed on time
Both the buyer and the seller were happy
The all hands-on deck approach was needed to get this loan completed, from the client, the processor, the underwriter, the listing agent, the buying agent, to the title company
Let's go over this scenario in more detail
In this article, we will discuss and cover VA Simultaneous Home Closings With VA Lender With No Overlays.
Case Scenario On VA Simultaneous Home Closings
A VA client (who will be named Eric for this blog) wanted to sell his current home and purchase a new home for his family. It seems simple enough.
Eric had a 580 credit score and needed a manual underwrite per AUS findings
See our AUS BLOG for more information
Eric had $50,000 in equity in his home that was for sale
Eric wanted to keep his payments as low as possible
So he planned on putting $40,000 down on a $200,000 house
This would make his total loan amount of $160000
Eric found a buyer for his home
Then he went under contract to buy his family a new home.
When Things Can Go Wrong With VA Simultaneous Home Closings
At this point, everything with the loan was going smoothly.
Eric was conditionally approved through underwriting, had his appraisal completed with no issues, and passed the VA termite inspection
Two weeks before Eric was supposed to close on his current home the buyer's loan fell through
His buyer went out and financed a new vehicle during the mortgage process
This action took him out of qualifying to buy Eric's current home
At this point, Eric made a very tough phone call to me
Eric let me know that he will no longer be purchasing his family's dream home
Eric was very discouraged at this moment
I let him know that we have a few options:
Option one was to sell the house to a cash investor for less than asking price
This was not ideal and something Eric was not too fond of doing
The second option was to find a renter for his current home as he had more than 25% equity in that property
Meaning we could use 75% of the fair market rent for his debt to income ratio for qualification purposes
Issues With VA Simultaneous Home Closings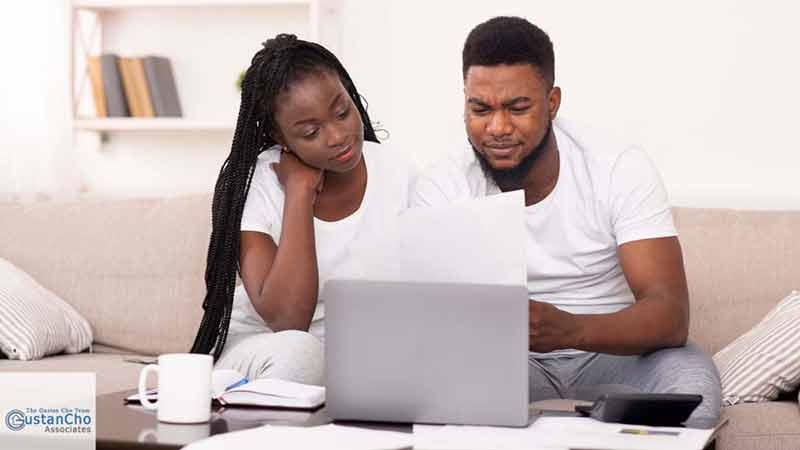 Eric did not want to juggle two properties, so this option was not viable for this family.
Option three was to see if he could carry both mortgages and still qualify with his current debt to income ratio
When we added both house payments to that ratio, his back and debt-to-income became 56%, well above the threshold for manual underwriting on VA loans
Please see FHA and VA MANUAL UNDERWRITING for more information
This is when we found a solution to this complicated scenario.
Eric had already paid down two credit cards that initially had a high revolving utilization percentage
Eric also had a collection removed from his credit report that did not reflect when we originally pulled his report
Please remember at the start of this loan, Eric had a credit score of 580.
Importance Of Dealing With A Lender With No Lender Overlays
Since Gustan Cho Associates do not have any LENDER OVERLAYS, we were able to pull a new report and roll the dice:
The following day we pulled Eric's credit report and miraculously his score went up to a 667
With the updated credit score, we were now able to get an Approve / Eligible AUS report
Many lenders/investors do not allow borrowers to re-pull a credit report during the mortgage process
Please understand that that is a mortgage lender overlay, not a guideline
Now that Eric's credit score is well above 620, AUS could approve this credit to carry both housing payments, and not downgrade to a manual underwriting situation
With this, the mortgage team had a new loan to process and underwrite
Both agents assisted in getting documentation from the seller and the buyer to help speed the process up
The also helped schedule this loan to close on a rush with the title company!
Covering Both Mortgage Payments At The Same Time
Now that Eric's file is AUS approved, and can float both mortgage payments, we were able to close on his dream home! This was ideal for his family because he will be able to sell his house within 30 days before his first mortgage payment on his new home is due! This is just another example of overlays that could have killed his file. Luckily, he came to us for his loan, and all parties are happy. There are situations that pop up during the mortgage process that can kill your file, it is important to have a loan officer and mortgage team who can help find a way to get the loan completed. That means someone who understands guidelines like the back of their hand. You can be sure the associates from Gustan Cho Associates know their guidelines!
Choosing A Lender With No Overlays
Gustan Cho Associates has a national reputation for helping borrowers when other lenders cannot. Over 75% of our borrowers at Gustan Cho Associates are folks who either are stressing at other lenders or have recently gotten a last-minute mortgage denial. Gustan Cho Associates has a national five-star reputation and is known by many buyers, sellers, and real estate professionals for its no overlays on government and conforming loans. Gustan Cho Associates is also an expert on non-QM loans and bank statement loans for self-employed borrowers. Unlike other lenders, Gustan Cho Associates has ZERO OVERLAYS on VA Home Loans. There are no credit score requirements nor debt to income ratio requirements on VA Mortgages. We just follow VA Guidelines and not an ounce of overlays.