This BLOG On How To Write A Good Letter Of Explanation To My Lender Was UPDATED On July 16th, 2019
Advice And Tips On How To Write A Good Letter Of Explanation Sample For Mortgage Underwriters
This article on How To Write A Good Letter Of Explanation For Underwriters was Written By Gustan Cho NMLS 873293
Letter Of Explanations will be common during the mortgage process. Most borrowers freak out after they get a conditional loan approval and part of conditions are a bunch of letter of explanations that need to be provided. There is one condition borrowers can never escape when applying for a mortgage is letters of explanations.
It doesn't matter if mortgage lending guidelines are loose or strict
Even if borrowers have the so called "Liar's Loan," "Stated Income," or "No Income Documentation" mortgage
In every case borrowers will have to have written a letter of explanation, or as mortgage underwriters, mortgage loan officers, and mortgage processors call them LOE's or LOX's
Borrowers can't escape the letter of explanation
How To Write A Good Letter Of Explanation Sample: What Is The Purpose
Loan Officers need to educate borrowers that letter of explanation to mortgage underwriters are not actual letters but rather just a one or two liner sentence. Underwriters need clarification and that is why LOX's are requested. Loan Officers normally will write the letter of explanations for borrowers as is the case with
So what's the big deal?
How do I write one of these LOE's?
Do they really read them?
Is there a right or wrong answer?
The answer to these questions is maybe, and sometimes the LOX is a big deal and sometimes it isn't. Again, most letters of explanations are written by loan officers.
How To Write A Good Letter Of Explanation To Conditions Underwriters Request
Letter of explanation is required if borrowers had events below:
All of these subjects are a big deal to an mortgage loan underwriter and the lender during the mortgage loan process. This is actually pretty easy for borrowers to figure out why.
Why Are LOX Requested By Underwriters
Borrowers can ask themselves if any list of items listed above affect their ability to make their mortgage payments?
Underwriters main objective is to determine whether or not the borrower has the ability to repay their new housing payment.
Underwriters need to review the borrowers past credit history.
Past performance is a good indicator of future performance.
Periods of bad credit is fine but why did the borrower have bad credit?
Was it job loss? Was it divorce? Was it illness?
What has the borrower done since periods of bad credit? Did they re-establish themselves?
How To Write A Good Letter Of Explanation On Minor Issues
Some Letters of Explanation aren't a big deal.
The best example of an LOE that might not be a big deal would be mortgage inquiries
Errors on credit report. Letters of Explanations to explain irregular deposits
LOX for overdrafts
Borrower's name spelled slightly wrong
Reasons for declining income normally require letter of explanations
Reason why accounts went into collections, charge offs, or late payments
Of course the mortgage inquiry is easy to explain.
Letter of explanation sample for inquiries:
Credit Inquiries remain on credit report for two years. Underwriters want letters of explanations for every credit inquiry on credit report. They will also ask for the outcome of the credit inquiry. Outcomes includes whether or not the borrower got approved or not.
How To Write A Good Letter Of Explanation On Credit Inquiries
Underwriters want to know whether borrowers have incurred more debt during mortgage process. More debt means higher monthly payments which can affect borrowers abilities to pay new mortgage payments on time. This is the reason they want LOX on credit inquiries.
Here are examples of LOX for credit inquiries:
I was shopping for a mortgage and was checking out the competition's terms
However, after careful review I decided to go with your company.
With credit card inquiries here is the letter of explanation sample:

Shopping for a better interest rate credit card.

With auto loan inquiries here would be a simple letter of explanation sample:

Shopping for new auto to lower my auto monthly payment
How To Write A Good Letter Of Explanation And Steps In Writing The Perfect LOE
It's more important to focus on writing a good letter for the Letter of Explanations that really do mean something. As a general rule follow these simple 10 steps when writing an LOE, then go back and reference them:
Always keep the letter short.
Never have it more than 2 paragraphs.
For the most part, that is even too long.
If it's a credit issue, explain why is happened, and the steps you have taken to make sure it won't happen again.
If it is minor collection, always point out that you weren't aware of it until this process and if you are disputing it, paying it, etc.
Tips On How To Write Letter Of Explanation
Keep in mind that LOX does not need to be long. Every mortgage company has their own process on lox. With The Gustan Cho Team, we have loan officers interview borrowers and have the loan officer write the letter of explanation for the borrowers. This way it is written the right way.
Here are some more pointers:
Always emphasize if a derogatory item is medically related
Never point out negative credit items were as a result of acting irresponsible especially if there is a bankruptcy involved
Always emphasize derogatory credit was due to isolated circumstances and is a not a pattern of behavior.
Always emphasize how important purchasing this home is
If the LOE is income related or has to do with tax return issues, always blame it on bad tax advice unless the borrowers is a tax professional
Always provide supporting documentation to show an item is paid, or settle if it's in question
Borrowers who are not sure if the LOE is good, they need to ask their loan officer or feel free to contact us at Gustan Cho Associates for a 2nd opinion, before providing it to the processor.
Now, of course, the hardest rule to follow of is number 1 when following these easy steps. Again, keeping the letter short and to the point is key.
Just remember an important part of Writing a Letter of Explanation Rule:
If not sure, always send a copy of the Letter of Explanation to Gustan Cho Associates for advice.
IT DON'T COST NOTHING!
Sometimes the best advice is really free!!
About Gustan Cho Associates Mortgage Group At Loan Cabin Inc.
The Gustan Team at Loan Cabin Inc. are experts in government and conventional loans. Gustan Cho Associates Mortgage Group, the national consumer direct division of Loan Cabin Inc. NMLS 1657322 is a direct lender headquartered in Lombard, Illinois with a five star reputation for getting loans closed where other lenders cannot due to its no lender overlays. Most of our loans close in 30 days or less. Everyone from our President, COO, on down are hands on and mission is to fulfill the dream of home ownership into a reality. Our loan officers at Gustan Cho Associates are available 7 days a week, evenings, weekends, and holidays.
Gustan Cho is a staff writer for Gustan Cho Associates Real Estate And Mortgage Information Resource Center. He is also a licensed loan originator with The Gustan Cho Team at Loan Cabin Inc.. Gustan Cho is an expert in all areas of real estate, lending, and also is an expert in health and fitness as well as the medical field. Gustan Cho will be writing articles in the areas he is an expert in. Stay tuned for more interesting informational blogs by Gustan Cho as well as our experts of professional guest writers. Home Buyers with any questions, please call or text us at 262-716-8151 or email us at gcho@gustancho.com.
Why Do Underwriters Ask For Letter Of Explanations For Late Payments After Bankruptcy And Foreclosure
Over 95% of mortgage lenders will deny a borrower who had any late payments after bankruptcy and/or foreclosure.
Even though the borrower has an approve/eligible per Automated Underwriting System (AUS Approval), lenders consider any late payments after bankruptcy, foreclosure, short sale a second offender
Over 75% of our borrowers at Gustan Cho Associates Mortgage Group are folks who are either going through major stress during the mortgage process or get a last-minute mortgage loan denial
The main reason for stress during the mortgage process and/or last-minute mortgage denial is because the loan officer did not properly qualify the borrower.
It can be because the loan officer hastily issued a pre-approval letter or because they did not know their lender overlays.
The Gustan Cho Team at Loan Cabin Inc. does not have any lender overlays on government and conventional loans.
We accept late payments after bankruptcy and foreclosure as long as the findings are an approve eligible.
Borrowers who are going through stress in the mortgage process or get a mortgage denial, please call or text us at 262-716-8151 or text us for faster response. Or email us at gcho@gustancho.com.
This article on How To Write A Good Letter Of Explanation Was Updated On July 16th, 2019.
Click below to download a SAMPLE LETTER TO UNDERWRITER on How To Write A Good Letter Of Explanation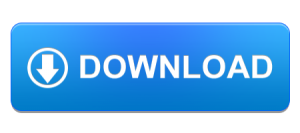 Click "LIKE" to DOWNLOAD The file.