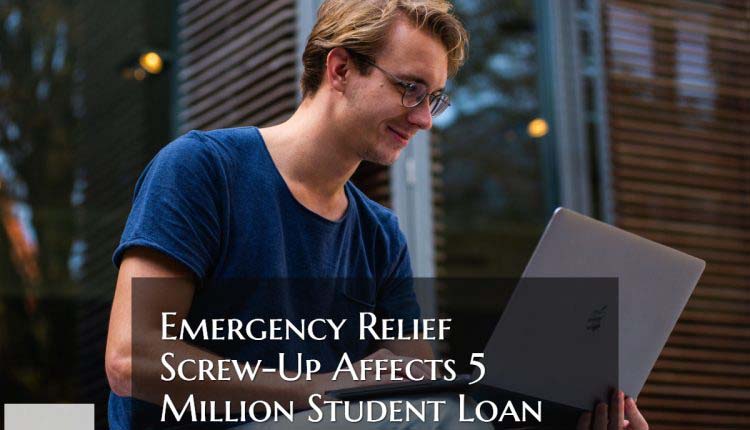 Emergency Relief Screw-Up Affects Student Loan Borrowers
BREAKING NEWS: Emergency Relief Screw-Up Affects Student Loan Borrowers
Emergency Relief Screw-Up Affects over credit reports of more than 5 million student loan borrowers.
One of the biggest hurdles in qualifying for a mortgage for homebuyers are student loans
Most student loans are federally-backed student loans
Many homebuyers often encounter hurdles and issues when qualifying for a mortgage due to high student loan debt
Federal student loans cannot be discharged in bankruptcies
Federal student loans need to be paid
FHA no longer exempt deferred student loans from debt to income ratio calculations
Federally-backed student loans that are delinquent and arrears need to be corrected before borrowers can qualify for a mortgage
The Federal Emergency Relief Screw-Up on the recent coronavirus stimulus economic package has affected over 5 million student loan borrowers
Many of these affected student loan borrowers affected by the Emergency Relief Screw-Up who are in the mortgage process is affecting them from qualifying for a home loan
In this BREAKING NEWS ARTICLE, we will discuss and cover Emergency Relief Screw-Up Affects Student Loan Borrowers and their credit profile.
Emergency Relief Screw-Up Affects Credit Profiles Of Student Loan Borrowers
Under President Trump's $2.2 trillion coronavirus pandemic economic package, Americans are allowed to get forbearance on mortgages and federally-backed student loans.
What forbearance means is unemployed Americans or those who got financially impacted due to the COVID-19 pandemic get to skip payments for a period of time
Forbearance is not debt forgiveness
It is where lenders allow borrowers to skip payments for a certain period of time
When the forbearance period is over, the borrowers need to pay the missed payments
Most creditors will offer a payment plan on the missed payments where the borrower can spread it out over a period of time
However, over 5 million student loan borrowers who got a forbearance on their student loan payments from Congress have information that has been misreported on credit bureaus
Emergency Relief Screw-Up Affects Student Loan Borrowers where it may have lowered their credit scores
The misreporting may also affect student loan borrowers from qualifying for a mortgage as well
Great Lakes Educational Loan Services is the student loan servicing company that has the student loan contract with the federal government
Great Lakes Educational Loan Services is the student loan servicer that has provided the incorrect information for over 5 million student loan borrowers to the three credit reporting agencies such as

Equifax, Experian and TransUnion
President Trump and his administration said they are working in fixing the misreporting errors made by Great Lakes Educational Loan Services.
Negative Impact Of Emergency Relief Screw-Up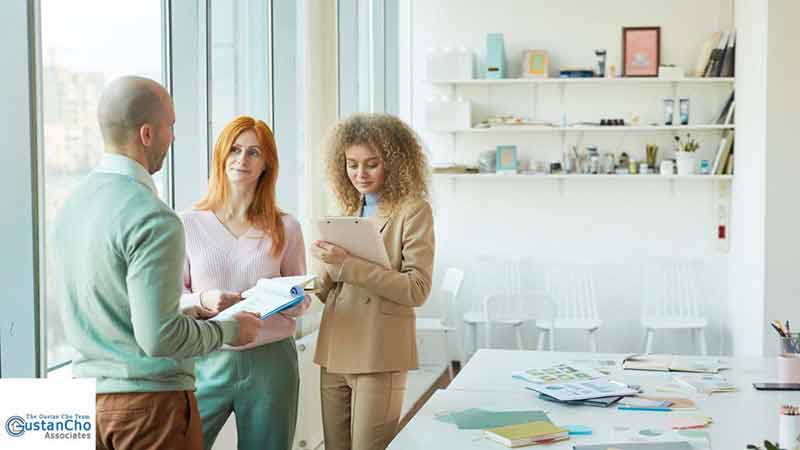 Credit bureaus collect payment data of consumers provided by creditors.
There are three major credit bureaus. Creditors and lenders check the applicant's credit reports and scores when the applicant applies for credit
Employers pull a credit report as part of their hiring and promotional process
Landlords also pull consumer credit reports when renters apply for housing
Federal student loan borrowers affected by the coronavirus pandemic were automatically granted a six-month forbearance under the CARES Act
Under the CARES Act, the student loan servicing company was supposed to report the borrower's payment as 'on-time payments"
However, the student loan servicer has been reporting it as "deferred"
Congress and those who created the CARES Act bill anticipated that reporting forbearance as deferred may lower consumer credit scores
Therefore, they made sure that forbearance on federally-backed loans such as mortgages and student loans need to be reported as timely on all three credit bureaus
Piotr Bieda of GCA Mortgage Group is a credit expert. Piotr Bieda said the following:
The errors on borrowers' credit reports come as credit scores and history are especially important as Americans in financial distress seek access to credit. So Congress required the Education Department to make sure the deferred payments were reported to credit bureaus as on-time payments. But that didn't happen for most federal student loan borrowers whose loans were managed by Great Lakes. The company, because of a "coding error," erroneously reported to the credit bureaus that borrowers' accounts were "deferred" — a notation that appeared on credit reports and triggered a lower credit score for some individuals. The Education Department estimated that the credit-reporting error affected about two-thirds of the 7.3 million federal student loan borrowers' accounts assigned to Great Lakes. Both the department and Great Lakes said that they were fixing the problem and claimed that the errors resulted in little or no damage to borrowers' credit scores. But consumer advocates disagree, arguing that the "deferred" status could harm borrowers. State regulators and the Consumer Financial Protection Bureau are looking into the incident. The credit-reporting mishap is the latest challenge that the Education Department has faced in trying to swiftly implement emergency student loan relief passed by Congress as part of the CARES Act.
Many student loan borrowers are quite upset because of the mess-up. Both the Department of Education and Great Lakes countered back stating the "deferred" verbiage does not cause too much harm for borrowers. Great Lakes is the largest student loan servicer hired by the Department of Education. Great Lakes said they do not believe the misreporting caused any credit score dropped. The spokesperson of Great Lakes said Great Lakers was in talks with Equifax, Experian, TransUnion, Innovis to make sure the data of borrowers of forbearance are and will be reported properly.
How Deferred Reporting Raises Red Flags To Creditors
Borrowers who apply for credit have their credit report pulled. Lenders and other creditors will pull credit on consumers who apply for credit. Creditors want to see timely payments in the past 24 months and higher credit scores if they are planning to extend credit. However, if the credit report shows the consumer had a federally-backed forbearance, this will not look good for the borrowers. It shows that the credit applicant had a financial impact due to the coronavirus pandemic. It shows the credit applicant may have been unemployed and/or are having a difficult time paying their bills. Therefore, they took the forbearance aid offered through the CARES Act.