Coronavirus Threatening Mortgage Industry And Borrowers
BREAKING NEWS: Coronavirus Threatening Mortgage Industry And Borrowers
Coronavirus Threatening Mortgage Industry:
The coronavirus pandemic crisis has hit home hard
The US economy is in shambles
The US economy was rock solid prior to the pandemic
In February 2020, the Dow Jones Industrial Average hit an all-time high of 29,000
The value of most American's 401k was up 50% or more since President Donald Trump took office in 2016
Job growth was at an all-time high
Home prices have been skyrocketing year after year with no signs of a housing correction
Many people who were worried about a recession discounted the US economy will remain strong without any recession
2020 housing market forecast was solid
Due to rising home prices, HUD and the Federal Housing Finance Agency (the FHFA) has been increasing FHA and Conforming Loan Limits for the past four years
There was more demand than the inventory of homes
Homebuilders had record-breaking revenues year after year
Then the coronavirus pandemic hit like a hurricane without any warning turning the US economy upside down
The coronavirus pandemic had a huge impact on the mortgage industry affecting borrowers
In this article, we will discuss and cover how the Coronavirus Threatening Mortgage Industry And Borrowers.
Reasons Why The Coronavirus Threatening Mortgage Industry
One of the top factors why the coronavirus threatening mortgage industry is due to the recent $2 trillion coronavirus stimulus package bill.
Included in the bill is a law that allows unemployed homeowners to receive forbearance on mortgage, auto, and/or student loans for up to one year
What this means is consumers do not have to pay their mortgage, auto, student loan payments up to one year due to the coronavirus pandemic crisis
Lenders cannot report the forbearance on consumer credit reports
Mortgage lenders still need to make principal and interest payments to investors while not collecting any mortgage payments from borrowers
Furthermore, lenders need to pay property tax and homeowners insurance for borrowers with escrow
The flood of forbearance by borrowers is threatening many mortgage companies to file bankruptcy
Many mortgage lenders already suspended operations until further notice
All non-QM lenders have ceased originating and funding non-QM loans why some have gone out of business
A flood of business closures and regulations on social restrictions to slow the deadly contagious virus have left many millions of homeowners without employment and unable to pay for their mortgages. Over 10 million Americans have filed unemployment claims in the past two weeks.
Coronavirus Threatening Mortgage Industry And Housing Market Crash
The $2 trillion dollar stimulus bill signed by President Donald Trump may have devastating effects on the mortgage industry. Included in the bill are any homeowners with a federally backed mortgage facing financial stress due to the coronavirus pandemic can apply for forbearance up to 12 months.
Michael Gracz of Gustan Cho Associates has been following the mortgage industry chaos due to the pandemic. He said the following:
The forbearance means payments on a substantial portion of the $7 trillion in federally guaranteed mortgages could stop for at least six months, leaving the government and mortgage servicers on the hook for billions in losses. Industry advocates warn that without federal intervention, an extended downturn could set off a chain of economic and financial crises akin to the 2007-08 panic and recession. Without a steady stream of mortgage payments, servicers will be unable to pay investors who purchased bonds funded by the revenue from thousands of mortgages packaged together. There have been plenty of natural disasters where this system performs well. But it wasn't designed for something like this. Nothing could be, I don't think. This really is a national-scale emergency.
Mortgage Companies Nervous About The Future Of The Industry
The coronavirus pandemic and its economic impact are affecting the mortgage industry.
Millions of businesses are closed and have furloughed workers
Many Americans got laid off and/or fired
Countless businesses have gone out of business and are expected to go bankrupt
Over 10 million Americans filed unemployment claims in the past two weeks
Unemployment claims are expected to increase in the coming weeks and months
Unemployment numbers came in today at over 700,000
Experts believe unemployment numbers to be more like 10% now and expected to surpass 30% in the coming months
Over 25% of homeowners in the United States, or 12.5 million households, are expected to take advantage of the government-mandated forbearance offer
This number is alarming for mortgage servicers
Mortgage services will most likely between $75 to $100 billion to investors
Remember that mortgage servicers are still liable to pay investors while they are not getting any mortgage payments from homeowners
FDIC banks can borrow money from the Fed while nonbank lenders cannot
FDIC mortgage servicers will not get a financial meltdown
Unfortunately, if the federal government does not come up with a solution to helping nonbank mortgage servicers, you can see a flood of bankruptcies by nonbank lenders like Quicken Loans and others.
What Analysts And Economists Are Saying
Massimo Ressa of Gustan Cho Associates said:
Allowing the mortgage industry to crumble could trigger another devastating cycle of foreclosures and bond market crises as investments seen as safe fall apart under an unprecedented financial shock. The coronavirus pandemic also threatens to reopen the long debate over the mortgage industry and the reforms instituted after the last financial crisis. Supporters of stricter financial rules who have long called for greater oversight of the mortgage industry insist that federal support this time must come with restrictions to prevent a similar crisis from happening again. I would not necessarily be opposed to providing them with liquidity from the Fed if we have to do that. But it needs to come with some sort of more durable reform. Mortgages are going to be more expensive, but the upside of that is that we're not going to be flailing about during times of crisis. After the collapse of the housing industry triggered a credit crunch in 2007, the federal government imposed strict oversight on nationally chartered banks and a slew of new mortgage regulations designed to protect homeowners from the predatory home loans that fueled the crisis. The losses will pose severe challenges for the Federal Housing Finance Agency (FHFA), the regulator and conservator of Fannie Mae and Freddie Mac, which are responsible for guaranteeing and securitizing trillions in home loans to keep credit flowing and affordable mortgages available. If this is a short-term event — say six to eight weeks — we believe that Fannie and Freddie and the servicers are equipped financially to be able to get through this time.
How The Economic Mortgage Meltdown Affects The Housing Market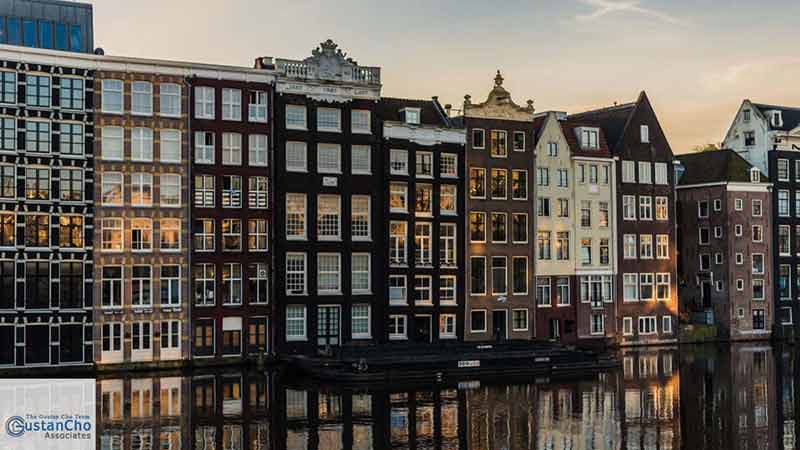 Right now, the whole mortgage industry is in shock and chaos. It is next to impossible to get a mortgage with credit scores under 680 FICO. Gustan Cho Associates Mortgage Group is probably one of the very few national lenders that are still originating mortgages with under 620 credit scores. The secondary market for borrowers with under 680 credit scores has dried up. The whole country is shut down. As each day continues where the economy is not open, the economic impact is huge, especially in the mortgage and housing markets.
Piotr Bieda of Gustan Cho Associates issued the following statement:
In particular, the tightening of bank oversight helped foster the growth of nonbank mortgage lenders, who are not required to hold the same levels of capital to backstop losses during a crisis. The nonbank mortgage industry dramatically expanded while low-interest rates and a rebounding economy helped drive housing prices to new heights and fuel a reemergence of mortgage-backed securities. There was definitely a shift where the banks decided it wasn't as economical for them because it's a low-margin, high-volume business in the best of times. And it just felt like the economics didn't work well for the banks, and so you had nonbank servicers step in because it's a little more economical for them. The sudden collapse of the economy is a particularly daunting first test for many firms who've only known the boom of the post-recession recovery. The level of potential non-payment in April due to the pandemic (Policy potentially beyond) could quickly exhaust their cash reserves and send them into bankruptcy. This could produce a tsunami of illiquidity.
The Trump Administration is doing a great job of handling this economic and health crisis. Thank GOD that President Trump is a businessman. Many Americans and businesses have all the faith and confidence in President Trump in getting our economy back in order after the coronavirus pandemic is over. Mortgage companies are expecting a solution to stabilize the mortgage markets in the coming weeks. The Fed is buying billions of mortgage-backed securities (MBS) to stabilize the mortgage market. This should help somewhat in stabilizing mortgage markets. This is a developing story and GCA Mortgage Group will keep our viewers updated on new developments and breaking news in the coming days and weeks.