Qualifying For VA Mortgage After Prior VA Loan Foreclosure
Gustan Cho Associates are mortgage brokers licensed in 48 states
This Article Is About Qualifying For VA Mortgage After Prior VA Loan Foreclosure
Foreclosure is a topic that most people don't like to talk about.
However, it is far too common in the mortgage industry
Veterans are not exempt from foreclosures
It's a proven fact that many do default on VA mortgages although they historically have a very low foreclosure rate
If and when veteran homeowners have defaulted on a VA loan, how does that affect your next VA loan
The answer is a bit tricky and it's different for every situation
Entitlement On VA Mortgage After Prior VA Loan Foreclosure
Every veteran gets a base entitlement of $36,000 once they have served the required time frame parameters.
Once veterans receive their entitlement they have what is considered full entitlement or $36,000
If veteran borrowers do foreclose on any home, their credit scores will suffer
The amount of drop of credit scores is usually at least 80 points and up to 165 points depending on the veterans credit profile
Of course, that credit score hit hurts but more importantly than a VA loan foreclosure, veteran homebuyers can lose entitlement
Entitlement dictates the amount the VA will guaranty for a new VA home loan
The number of entitlement veterans will lose after defaulting on a VA loan depends on how much money the U.S. Department Of Veteran Affairs lost during the VA foreclosure process
Veteran Home Buyers can always check their current certificate of eligibility (COE) to see exactly how much entitlement they have remaining
Contact us at Gustan Cho Associates at 800-900-8569or text us for a faster response for instructions on how to obtain VA certificate of eligibility. Or email us at gcho@gustancho.com.
VA Maximum Guarantee On VA Mortgage After Prior VA Loan Foreclosure
As of 2020, the VA has no maximum loan limits on VA loans. We will go over how the VA loan guarantee used to work prior to the new law where VA eliminated the maximum loan limit.
VA entitlement can be VERY confusing. In most counties. The VA max guaranty used to be $510,400.  VA used to guaranty 25% of that amount. With full entitlement of $36,000, the VA will repay up to $113,275 to the VA Mortgage Lender in the event of foreclosure. However, there is no longer a maximum VA loan limit on VA loans.
So let's go over those case examples prior to the new law where there is no maximum VA loan limit on VA loans:
NOTE: Before veteran, borrowers are eligible to restore any amount of entitlement a two-year waiting period must elapse. Therefore, the VA does have a two-year waiting period after foreclosure and/or another housing event before veteran borrowers are eligible to enter into a VA loan.
In a county when the VA limit was $453,100 and you foreclosed on the VA loan
The VA loses $70,000
Now you have lost $70,000 of the total entitlement
In this example, the veteran homeowner has not repaid the VA any portion of their last entitlement
Veteran Borrower can still obtain another VA loan and here is how:
$113,275 (full entitlement) – $70,000 (entitlement lost) = $ 43,275 (remaining entitlement)
Since the VA guarantees 25% of borrowers can still qualify for a VA loan:
$43,275 * 4 = $173,100. Homebuyers now can buy a home with a max loan amount of $173,100 without a down payment
In this next example, we are still going to be in a county where the VA limit is $453,100.
This example the foreclosure lost the VA $25,000 and intern the veteran lost $25,000 of their entitlement
That portion of entitlement must be paid back to the VA, the veteran must fill out VA form 26–1880 and send you the Winston Salem eligibility center
They will then get back to you and explain how much you must repay to restore your full entitlement
Contact the experts at Gustan Cho Associates with further questions or to go over your exact situation. Remember every Veteran will have a unique and different scenario so leave it to an expert. The team at Gustan Cho Associates can be reached 7 days a week on 800-900-8569 or text us for a faster response. Or email us at gcho@gustancho.com.emailed at for further assistance.
More On VA Home Loans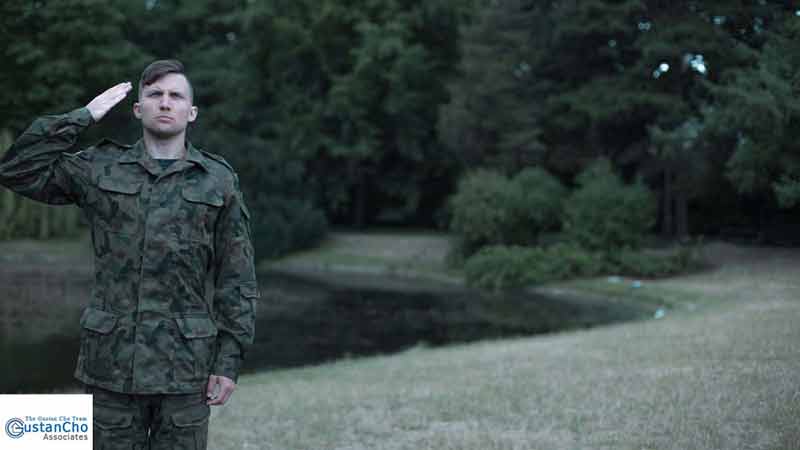 Gustan Cho Associates has a national reputation on being an expert and helping veteran home buyers qualify for VA Loans when other loan officers can't. The reason being is Gustan Cho Associates specializes in VA Mortgages With No VA Lender Overlays. VA does not have any minimum credit score requirements. VA also does not have any debt to income ratio caps. Why is it that many veteran home buyers are told that minimum credit scores are 620 to 640 and maximum debt to income ratios required is not greater than 45%? VA borrowers can qualify for VA Home Loans during Chapter 13 Bankruptcy Repayment Period. VA does not have any waiting period requirements after Chapter 13 Bankruptcy discharged date. Why is it that most VA lenders tell their borrowers that there is a mandatory two-year waiting period to qualify for VA Loans after Chapter 13 Bankruptcy discharged date? These are not VA Guidelines but are lender overlays. Every lender can have additional mortgage requirements above and beyond those of VA called Lender Overlays. Gustan Cho Associates has no lender overlays on VA Loans. Over 75% of Mike Gracz's borrowers are folks who either gotten a last-minute mortgage loan denial or are stressing over their current loan process by another lender. Michael is available 7 days a week, evenings, weekends, and holidays to answer any questions our veteran borrowers may have. All of our pre-approvals at Gustan Cho Associates are full loan commitments that have been underwritten and signed off by our mortgage underwriters.