LLPA During Coronavirus Pandemic Mortgage Crisis
This Breaking News Is About LLPA During Coronavirus Pandemic Mortgage Crisis
Understanding LLPA During Coronavirus Pandemic Mortgage Crisis:
The coronavirus pandemic has created disruption and chaos in the secondary mortgage bond markets
LLPA's are pricing adjustments on mortgages
Lenders determine mortgage rates based on risk versus rewards
Lower credit score borrowers are viewed as riskier borrowers
Therefore, mortgage rates on lower credit score borrowers are higher versus prime borrowers
Skin in the game means the borrower puts more of a down payment on a home purchase
Lower loan to values mean less risk for lenders
Therefore, lower loan to value borrowers will get lower mortgage rates versus borrowers with lower equity positions
There are many layered risk factors
Loan Level Pricing Adjustments have been extremely volatile during the COVID-19 pandemic mortgage crisis
Mortgage Rates During The COVID-19 Pandemic Crisis
The impact of the coronavirus pandemic has been devastating to the mortgage industry.
The Federal Reserve Board (the Central Bank) has lowered interest rates to zero to avoid further economic damage due to the pandemic
Mortgage rates follow the trend of interest rates
Therefore, mortgage rates have plummeted to record levels
Mortgage rates for 30-year fixed-rate mortgages for prime borrowers are now under 3.0%
So what are prime borrowers?
Prime borrowers are mortgage applicants with at least a 740 credit score and have 25% down payment, and a single-family home on a purchase or 75% LTV on a home refinance
Furthermore, 15-year fixed-rate mortgages for prime borrowers just hit 2.5% this week
However, just any pricing adjustments can send mortgage rates skyrocketing
We will further discuss how drastic loan level pricing adjustments are when pricing out mortgage rates during the COVID-19 mortgage crisis.
Understanding LLPA During Coronavirus Pandemic Mortgage Crisis
Borrowers need to understand the mortgage market is out of sync due to the coronavirus pandemic.
Prime borrowers can benefit from great historic low mortgage rates
However, there are huge loan level pricing adjustments for borrowers with less than perfect credit scores
Again, the main reason is due to liquidity issues on the secondary mortgage bond markets
Mortgage-backed securities (MBS) on lower credit scores are not in demand right now
There is no appetite for MBS buyers for risky loans
This is the main reason why most lenders have increased credit score requirements and added huge pricing hits on riskier loans
For example, J.P. Morgan Chase is no longer taking on any government loans
The only loans Chase Mortgage is accepting are conventional loans for borrowers with at least 700 credit scores and a 20% down payment
Due to the liquidity problems on the secondary mortgage bond markets, most lenders are not accepting FHA, VA, USDA, Conventional loans for borrowers with under 680 credit scores
For those lenders who are accepting lower credit scores, mortgage rates will be higher and will most likely add discount points
The great news is Gustan Cho Associates Mortgage Group still accept mortgages for borrowers under 680 FICO and down to 500 credit scores
There are always LLPAs. However, LLPA during coronavirus pandemic crisis is huge.
Case Scenario On Pricing Adjustments On Mortgages During The Pandemic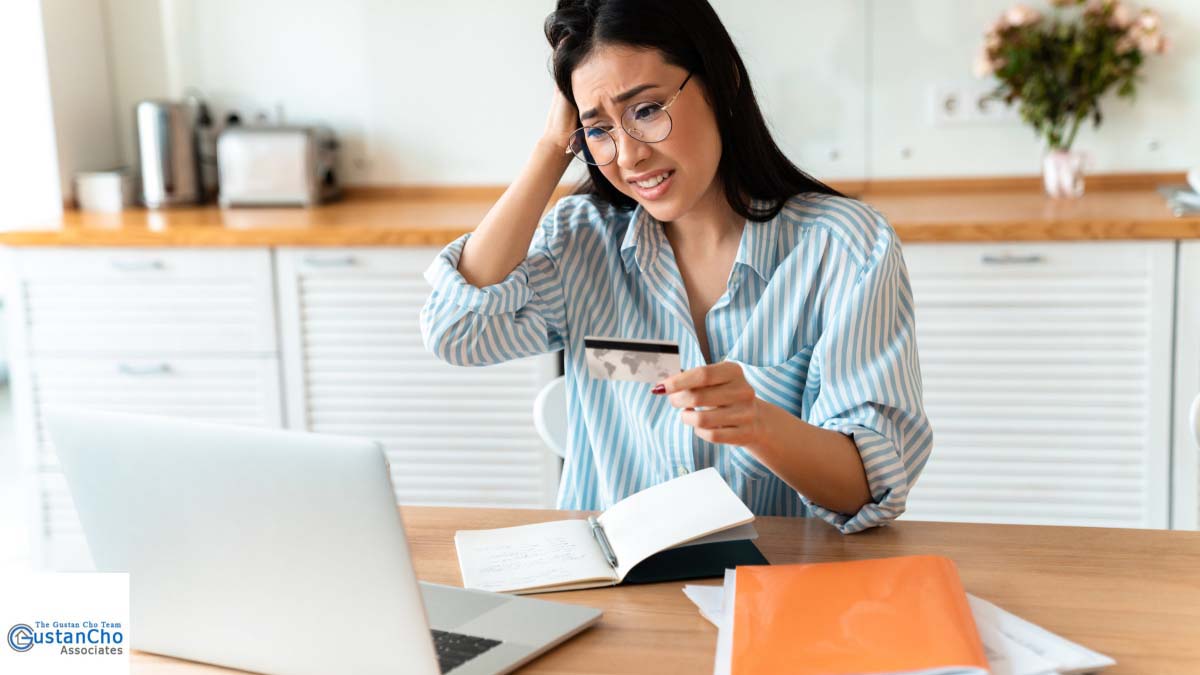 Let's take a case scenario on how bad pricing hits are during the pandemic crisis.
One of our loan officers recently priced out a conventional loan for a borrower with a 750 credit score
The borrower has 25% equity on a single-family home
There are no pricing adjustments
The par pricing on this conventional loan on a 30-year fixed-rate mortgage would be 2.875% with no discount points
For a 15-year fixed-rate mortgage, the mortgage rate would be 2.5%
Let's say for the same borrower if the credit scores were 699 FICO
The rate would skyrocket to 3.875% with 1.0% discount points on a 30-year fixed-rate mortgage
This is how bad it is right now for riskier loans
We do not anticipate the mortgage markets to be this bad in the coming weeks
The secondary mortgage bond markets will stabilize in the coming weeks and months. However, the fear of uncertainty during the pandemic is why only prime borrowers will be getting the best mortgage rates.
Can Borrowers With Lower Credit Scores Qualify For A Mortgage?
As mentioned earlier, most lenders completely discontinued doing certain loan programs such as manual underwriting, FHA 203k loans, and other loan programs. Besides canceling loan programs, most lenders have increased credit score requirements on all government and conventional mortgage programs. Many lenders will not accept any borrowers if they do not have a 660 credit score. Other lenders will not take on any manual underwriting on VA and/or FHA loans. However, the great news is Gustan Cho Associates still accepts and funds lower credit score borrowers. GCA Mortgage Group also originates and funds manual underwriting on FHA and VA loans during the COVID-19 pandemic. Gustan Cho Associates will also help borrowers with under 580 credit scores and down to 500 FICO. While other lenders are slow, the team at GCA Mortgage Group has been busier than ever. To qualify for a mortgage with a five-star mortgage company with no lender overlays during the COVID-19 pandemic mortgage crisis, please contact us at Gustan Cho Associates at 262-716-8151 or text us for a faster response. Or email us at [email protected] The team at GCA Mortgage Group is available 7 days a week, evenings, weekends, and holidays.