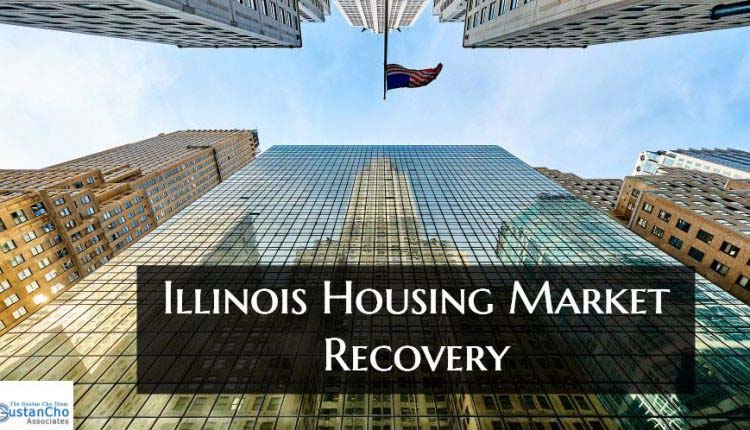 Illinois Housing Market Recovery Still Lags The Rest Of The Nation
This ARTICLE On Illinois Housing Market Recovery Still Lags The Rest Of The Nation Was PUBLISHED On November 5th, 2019
The economy has never been as good as it has been since President Donald Trump took office.
In this article, we will cover and discuss Illinois Housing Market Recovery Still Lags The Rest Of The Nation.
Correlation Between High Property Taxes Versus Home Values
In general, high property taxes stump home value growth.
For example, home values in DuPage County Illinois are down 24% in value since the Great Recession of 2008
Illinois Housing Market Recovery has been way slower than anticipated not just to property tax hikes, but tax hikes in general
Illinois Housing Market Recovery has been slow due to tax increases and the state creating and implementing new taxes
Illinois Governor J.B. Pritzker has recently approved doubling of the state's gas tax
To add fuel to the fire in angering Illinois taxpayers, Pritzker also approved wage increases to state lawmakers
The raise came at the wrong time when the state is on the verge of financial disaster
Illinois has the highest pension debt in the nation
Chicago is in the worse financial crisis ever
Newly elected Mayor Lori Lightfoot seems lost and clueless
Both Pritzker and Lightfoot's solution to fixing the financial crisis is raising and creating new taxes
However, increasing taxes and creating new taxes is backfiring on them
Countless Illinoisans are moving out of Illinois to lower-taxed states
Midland Metal Products, a Chicago based company for 98 years, has moved to neighboring Indiana due to the high city and state taxes
More and more businesses and individual taxpayers are moving out of Illinois in record numbers. Illinois politicians need to shape up and get their acts together before the state has a financial meltdown.
Reasons For Slow Illinois Housing Market Recovery
High property tax state suppresses housing demands.
Higher property tax states have a slower average home value growth than states with lower taxes
Home values in lower-taxed states like Florida, Texas, Kentucky, Tennessee are skyrocketing in home values
Illinois has the second-highest property tax rate in the nation next to New Jersey
Illinois politicians plan on increasing property tax in the state to cover the pension debt shortage
Look at the graph below:
Sales in Illinois trail other states. However, Illinois did have an increase of 0.30% in increased housing sales in July. Home sales in Illinois have been much weaker than other parts of the country. Many homebuyers fear high property taxes, declining home values, and the state of the economy in Illinois. Home sales in Illinois were 11% lower than the 12 month period of 2018.
What Analysts Say About Illinois Housing Market Recovery
According to Massimo Ressa, Chief Executive Officer at Gustan Cho Associates, he considers that Illinois will be in good shape as the state fixes its financial crisis:
In theory, falling building permits, lower housing inventory and declining borrowing costs should all lead to higher growth in home prices. But sky-high property tax bills have all but ensured that demand for Illinois homes – and therefore housing prices – remains weak, as buyers realize even if they can afford a home, massive property tax costs and low expected appreciation make owning a home in Illinois a losing proposition. Had demand for housing in Illinois matched the rest of the nation, housing prices would have increased at a rate much closer to the national average. Instead, prospective homeowners in Illinois are increasingly looking across state lines for more welcoming tax climates where housing costs are much lower. Unfortunately, uncertainty over taxes and the fiscal condition of the state is likely to cause economic activity to slow, even more, further depressing housing demand and house value appreciation.
In the meanwhile, there seems to be a sort of panic in Illinoisans fleeing the state to other lower-taxed states. Many homeowners are scared because of how much higher will property taxes increase. Until the state, especially the city of Chicago, can fix its pension debt issues, property taxes will continue to rise. Right now, the city of Chicago and the state of Illinois are swaying businesses and individual taxpayers from locating to Chicago. There are more businesses and taxpayers leaving the state than migrating to Illinois. This is a developing story. Gustan Cho Associates Mortgage News will update our viewers as more develops on this story. Stay Tuned!!!