FHA Approved Condos Versus Single-Family Home Mortgage Guidelines
Gustan Cho Associates are mortgage brokers licensed in 48 states
This ARTICLE Is About FHA Approved Condos Versus Single-Family Home Mortgage Guidelines
FHA and condos have been a long-time struggle.
The good news is that the tides are starting to turn. It's becoming easier to use an FHA mortgage to purchase a condo
In the past, the condominium complex must be approved through the U.S. Department of Housing and Urban Development (HUD)
With the new guideline change, you can now get a single condo unit approved
In this blog, we will detail how to find condominiums already approved for FHA mortgages, the steps to take if the condominium complex is not approved by HUD, and how to apply for an FHA mortgage with Gustan Cho Associates
FHA Approved Condos Versus Single-Family Home Guidelines On FHA Loans
The U.S. Department of Housing and Urban Development has very strict guidelines requirements for condominium complexes.
These requirements include a thorough background check on the complex and association
All of these measures are put in place to protect you and protect HUD
When purchasing a condo, you are responsible for insuring the inside of the condo and your association is responsible for keeping the outside insured
This is part of the reason why HUD must verify they have required insurance thresholds and required cash reserves to fix anything projects that may come up
They must approve the condominium complex's budget to include deferred maintenance such as new roofing and paving parking areas when they become outdated
Depending on the size of the complex, it may not be financially stable to go through the FHA approval process
That is part of the reason so many complexes are not on this list. HUD does charge a fee to apply and the complex must pay renewal fees to stay on the HUD-approved condo list.
HUD Approved Condominium Requirements
It is not a simple task to become an approved condominium complex.
Not only does it cost money, but there is a thorough approval process
It is estimated that there are over 150,000 condominium complexes across the United States and right now only about 10,000 complexes are approved through HUD
Slightly less than 7% of condominium complexes are eligible for FHA financing
Condominium complexes that are currently approved must renew their approval every three years to stay current
To search for condominium complexes already approved through HUD, please click this link, HUD APPROVED CONDO LOOKUP
This is HUD's condominium portal. It can be confusing to navigate
In my opinion, the easiest way to check if your complex is approved would be to search by ZIP Code
Searching by the ZIP code will show you if the complex is approved or not (if you do not see it on the list, the complex is NOT approved)
If you're simply exploring and not sure the exact ZIP code you're looking in, you may also search by State, city, or even county. As stated above, this list only includes about 7% of the condominium complexes across the nation.
Buying Condos That Are Not FHA Approved
What do you do if the complex is not on this list?
In October 2019, Housing and Urban Development introduced new guidelines for single unit condo approvals for FHA financing
The vast majority of condominium complexes are not eligible for FHA financing however you can now approve a single unit within the complex
The goal of this is to increase housing affordability across the nation
A condo is a great buy for first-time homebuyers as well as families looking to downsize.
Single Unit FHA Approvals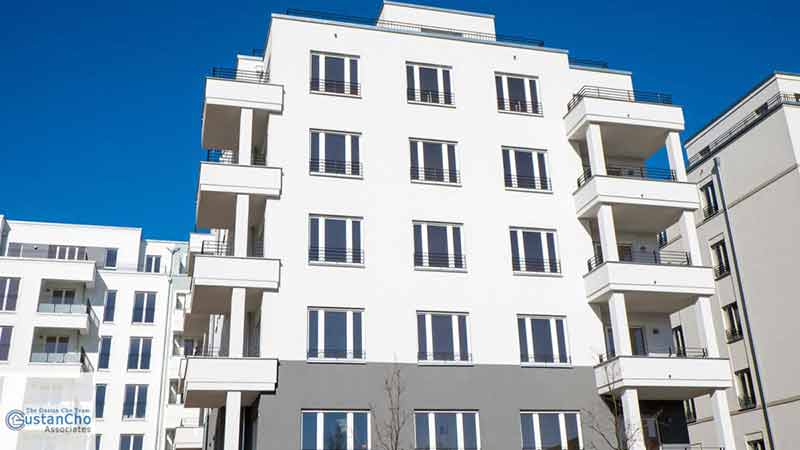 SINGLE UNIT FHA APPROVALS
Since the single unit FHA condominium approval has only been out since October 2019 (from Docket No. FR – 5715 – F – 02), there is still a learning curve with these transactions. The process is not difficult but can take time. If you need to get a single unit approved, you will more than likely need 45 days on your sales contract before closing. This process is sometimes referred to as an FHA spot loan or spot approval. In order to utilize one of these transactions, there are some specific requirements for the condominium complex, see below:
At least 50% of the condo units must be owner-occupied
The complex must have at least five units
The saturation of single approve units must be 10% or less (if the complex has less than 10 units, no more than two units may be spot approvals)
The project must provide a certificate of occupancy issued at least 12 months prior to spot an approval or have been occupied during the past 12 months 
Manufactured Housing is now allowed
Automated Underwriting System
Note the automated underwriting system must give you an approved/eligible report otherwise you need a 10% down payment. Any manually underwritten FHA loans will require at least a 10% down payment for a single unit condo approval. For more on the automated underwriting system, please read our AUS BLOG.
If you are on the FHA condominium lookup tool and see the term rejected, that unit is not eligible for a single unit approval. They must go through the entire HUD review approval process (HRAP) in order to use an FHA loan. It is next to impossible to convince a complex to go through the approval process just for you. But it is always worth a try.
Single Unit FHA Condominium Questionnaire
The single-unit FHA condo questionnaire is the part that adds time to the mortgage transaction. Click here to see FHA SINGLE-UNIT APPROVAL QUESTIONNAIRE. This form must be completed by the association and sent back to HUD for approval. Most complexes will charge a fee to have this completed. This fee is something to the borrower will pay for in advance. If for any reason the complex is not approved, you will not be refunded.
Applying for an FHA mortgage with Gustan Cho Associates is very simple. Even when you are looking at condos. The steps are the same. You will first gather the following documentation:
Last 60 Days Bank Statements – to source down payment
Last 30 Days Pay Stubs
Last Two Years W2'S
Last Two Years Tax Returns – not always required
Driver's License
Once you have these items ready to send, please call Mike Gracz on 630-659-7644. You and Mike will go over your mortgage qualifications. After your one on one mortgage consultation, Mike will pair you with a licensed loan officer in your state. You will then be sent an application link that you will fill out for yourself and anybody who will be on the mortgage loan (for example, spouse).
Processing FHA Approved Condos Versus Single-Family Home
Once your loan officer has your completed application and required documentation, they will then verify your credit profile and take the next steps. Once your file is run through the automated underwriting system, your loan officer will have a better idea of the next steps. Assuming you're qualified today, you will be issued a preapproval letter. If for some reason you do not qualify at the moment, your loan officer will come up with a custom plan of attack to qualify as soon as possible.
Gustan Cho Associates have a wider range of mortgage products to help you achieve homeownership. Everything from single approved FHA condos all the way to NON-QM mortgage products.  we are available 7 days a week to help with your mortgage needs. Feel free to reach out to us with any questions, big or small. We have seen every credit profile from an 850 all the way down to mid 400's. We are here to help everybody. We look forward to hearing from you!