Assets
Borrowers must have sufficient cash to cover the required 3.5% minimum down payment from their own funds. The seller, any entity that may financially benefit from the transaction or any person who is reimbursed by a prohibited source may not provide funds for the required minimum down payment. However, under certain conditions, the minimum down payment may be provided by a Government Entity.
Documenting Assets
Assets may be documented in accordance with the AUS findings. Loans that are manually underwritten or downgraded to a manual underwrite must be documented as follows:
Written VOD and the borrower's most recent asset statements; or
Original asset statements covering the most recent three-month period. If the asset statement shows the previous month's balance, this requirement is met by obtaining the two most recent, consecutive statements.
Cash Reserves
1-2 unit properties: Reserves not required and excess gift funds may be considered as cash reserves, with the exception of transactions for borrowers with insufficient credit. 2 months reserves required from none gift funds for borrower with insufficient credit
3-4 unit properties: 3 months PITI required. Reserves may not be derived from a gift.
Cash that is saved at home
Borrowers who have saved cash at home and are able to adequately demonstrate the ability to do so, are permitted to have this money included as an acceptable source of funds to close the mortgage, subject to the following;  The funds must be verified, whether deposited in a financial institution, or held by the escrow/title company.
The borrower must provide satisfactory evidence of the ability to accumulate the savings. 
The borrower must explain in writing: 
How the funds were accumulated, and
The amount of time it took to accumulate the funds.
It must be determined that the accumulation of cash is reasonable, based on the time period during which the funds were saved, and the borrower's income stream, spending habits, documented expenses, and the borrower's history of using financial institutions.
Borrowers with checking or savings accounts are less likely to save money at home than individuals with no history of using bank accounts.
Commission from a sale
If the borrower is a licensed real estate agent and is entitled to a commission from the sale of the subject property, the commission funds may be credited towards borrower's minimum down payment and/or closing costs.
A family member entitled to a commission from the sale of the subject property may gift their commission funds to the borrower.
Earnest money
Must be verified if the earnest money deposit exceeds 2% of the sales price OR appears excessive based on the borrower's income and savings history.
Gifts funds
Credit score is less than 620 FICO : Maximum 45% DTI when gift funds are used.
Gift funds from an acceptable source may be used to pay closing costs as well as borrower's minimum down payment requirement.
1.  Gifts may be obtained from the following acceptable sources:  Family member/relative, defined as a parent, grandparent, spouse, child (including son, daughter, stepson, stepdaughter, legally adopted child, and foster child) or other related individual (including relation by blood, marriage, adoption, legal guardianship, domestic partnership, fiancé, or fiancée).
2.  The borrower's employer or credit union.
3.  A close friend with a clearly defined and documented interest in the borrower.
4. A charitable organization.
5.  A government agency or public entity that has a program providing home ownership assistance to low and moderate income families and first time homebuyers.
6.  Federal, State, local government agencies and approved non-profit agencies considered by to be an instrumentality of the government may provide funds for down payment, closing costs and prepaid expenses.
Gifts may not be obtained from the following sources: 
1.  The seller.
2.  The real estate agent or broker.
3.  The builder.
4.  An associated entity. 
Gifts given in the form of cash are not acceptable.
Generally, FHA is not concerned with the source of the donor funds, provided that the funds are not derived in any manner from a party to the transaction. Donors may borrower the gift funds as long as the borrower is not obligated on the note(s) acquired to secure the borrowed funds.
A gift letter must be signed by the donor.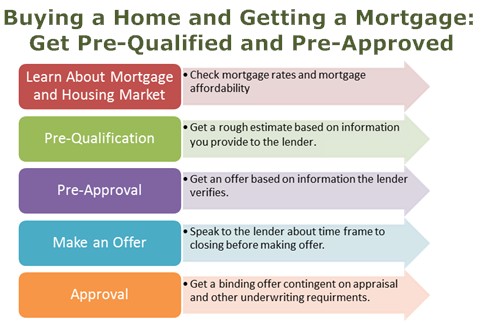 Gustan Cho NMLS ID # 873293
Licensed in Illinois and Florida Commercial & Residential Lender.
Barclay Butler Financial Inc. 1051 E Main St. / Ste 219 East Dundee Il 60118. Phone (847) 551-1766 / (888) 301-5626. Fax (847) 551-1769.
Illinois & Florida Residential Mortgage Licensee. IL License # 0005290 FL License # MBR1242, NMLS # 278748.
Regulated by IDFPR-Phone 312-793-3000; 122 S. Michigan Ave. Ste 1900; Chicago, IL 60603.
Regulated by FLOFR- Phone 850-487-9687; 101 E. Gaines St. Tallahassee, FL, 32399

The information contained on Gustan Cho Associates website is for informational purposes only and is not an advertisement for products offered by The Gustan Cho Team @ Gustan Cho Associates or its affiliates. The views and opinions expressed herein are those of the author and/or guest writers of Gustan Cho Associates Mortgage & Real Estate Information Resource Center website and do not reflect the policy of Gustan Cho Associates Lenders Network, its officers, subsidiaries, parent, or affiliates.