Funds In Bank Statements That Cannot Be Used By Mortgage Lenders
Gustan Cho Associates are mortgage brokers licensed in 48 states
This article is about Funds In Bank Statements That Cannot Be Used By Mortgage Lenders
All funds in bank statements that is newer than 60 days needs to be sourced.
All lenders require two months of bank statements by borrowers
In order for mortgage underwriters to consider funds in bank statements as qualified funds for borrowers to use for down payment and/or closing costs, funds in bank statements needs to be qualified verified funds
To be able to use towards the down payment and closing costs on a home purchase, all deposits in the past 60 days needs to be sourced.
Any irregular deposits over $200 needs to be sourced
Borrowers cannot make a large cash deposit and use it as qualified funds if they do not have where it came from
Cash is non existent in the mortgage world
Regular paychecks that is deposited every other week is no problem  and can easily be sourced
However, if borrower deposited $2,000 in cash from a side job without providing documentation, it cannot be used as qualified funds
Another example is when borrower deposit large checks from a sale of a car or other high ticket item.
Irregular And Large Deposits
The large deposit can be used if borrower can provide the following:
copy of a bill of sale
copy of title
copy of the check
deposit slip
updated bank statements after deposit
What If I Have Large Amounts Of Deposits Not Sourced
There are many folks who have large amounts of cash in a safe deposit box, often called mattress money.
Borrowers who need to use undocumented cash for down payment of home purchase here are the rules:
need to source that cash
need to deposit the cash in bank account
show the funds in bank statements for at least 60 days in order to be able to use that cash towards home purchase
Any cash deposits that has been deposited for longer than 60 days, it does not need to be documented because underwriters only need 60 days bank statements
Mortgage lenders only ask for 60 days bank statements so any deposits older than 60 days will not matter.
Earnest Money Needs To Be Sourced Funds In Bank Statements
Home Buyers writing the sellers an earnest money check, make sure the earnest money check can be sourced.
Earnest money is credited towards down payment only if it can be sourced
There are some folks who get cash
They then get a money order and give the money order as earnest money deposit
Unfortunately, the underwriter will want to see where the earnest money came from
Since it was unsourced cash, the earnest money check cannot be used as qualified funds
Home Buyers giving earnest money to the seller and/or seller's realtor, it should be given with a personal check
Mortgage underwriters will want to see copies of cancelled checks and 60 days of bank statements of the account holder of the checking account.
Funds In Bank Statements For Gift Funds
Many times when the funds in bank statements cannot be sourced, the only alternative will be for borrowers to get gift funds from a family member and/or relative.
In order to be able to used gift funds, the donor needs to sign a gift letter
Gift Letter Form is provided by lender
Gift letter states that the funds are gift funds only and gift funds cannot be repaid back
Gift funds is solely a gift and not a loan
The donor needs to provide 30 days of funds in bank statements
Donor's bank statements need to show gift funds has been seasoned for at least 30 days
Donor needs to provide proof of funds leaving the donor's bank account and being wired and/or deposited in the recipient's bank accounts.
Qualifying For Mortgage With Lender With No Overlays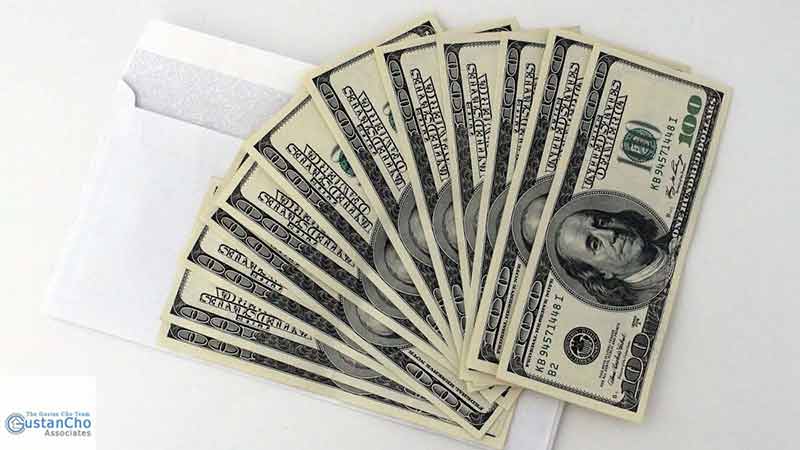 GCA Mortgage Group has no overlays on government and conventional loans. Borrowers who need to qualify for mortgage with direct lender with no mortgage lender overlays on FHA, VA, USDA, and Conventional Loans, please contact us at Gustan Cho Associates at 262-716-8151 or text us for a faster response. Or email us at [email protected] We are available 7 days a week, evenings, weekends, and holidays.