Florida Condo Hotel Mortgage Loan Qualification Requirements
Gustan Cho Associates are mortgage brokers licensed in 48 states
This BLOG On Florida Condo Hotel Mortgage Was UPDATED On December 5th, 2018
Condo-Hotel Complexes are Hotels with a certain percentage of its units set aside as condominium units that is owned by private owners other than the Hotel. These condominiums in the Hotel Complex are called condotels or condo hotels.
Most Condo Hotels, also known as Condotels, are high-end hotel communities that offer most amenities
These luxury condo units generally are available at five-star hotels
Amenities offers include such as the following:
restaurants
bars
fitness centers
indoor/outdoor pools, shops
concierge
spas
room service
Condotels have bedrooms, living areas, and functional kitchens.
In this article, we will discuss and cover qualifying for condotels and non-warrantable condos.
Condo Hotels In Florida
Many Condo Hotels in Florida are often waterfront units, golf front units. Or are in resort areas like Walt Disney World.
Many Condo Hotel Complexes offer services like boat and jet ski rentals.
It is rather difficult to distinguish which hotels have Condo Hotels units and which do not
The main difference between a Condo-Hotel Unit and a high-end hotel is that the hotel has one entity who owns the hotel
The Condo Hotels has a certain percentage of the units that have been allocated for private condominium ownership
The entity that owns a hotel might be one person, a corporation, a limited liability company, or a group of investors
Condo Hotel units may one individual owning one Condotel unit, or one owner may own multiple Condotel units
A group of investors or corporation may own multiple Condotel units as well.
Condo Hotel Ownership
Most Condotel unit owners have no say in the decor of the individual Condotel units.
The management of the Condo Hotel decides what type of furnishings and decorations of the Condotel
In a way, this is a good policy
This is because Condotel units cannot be set apart from regular hotel units
Florida Condo Hotel Mortgage And Ownership As Second Home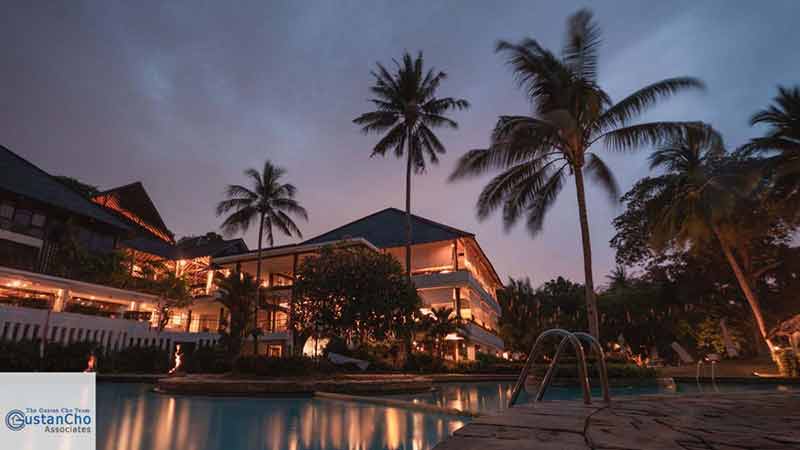 For those individuals who want a vacation getaway without the troubles of maintenance of a vacation home, Condotel ownership may be the ideal second home.
Plus, a big advantage of owning a Condo Hotel is that condotel unit owners can earn rental revenues
Revenues by condominium owners can cover monthly mortgage payments and expenses
Many Condotel owners make positive annual cash flow from their Condotels
They also get to enjoy their Condotels for free
This is because the rental income covers their mortgage and expenses
Other Condotel owners like the higher rental income
So they own multiple Condotel units as an investment and generate handsome positive cash flows
These Condo Hotel investors hardly use their multiple Condo Hotels and just own them as investment properties.
Condo Hotel Homeowners Association
Most Condo Hotel management maintains the condotel units within the Condo Hotel Complex and can rent out individual condotels and take a percentage of the revenues.
The percentage split varies among Condo Hotel Complexes
A 50% split between the Condo Hotel owner and the Condo Hotel management team is not uncommon
The Condo Hotel management team manages the maintenance and books of the Condo Hotel
The individual owner does not have to do anything
The Condo Hotel management team will manage the staff, do the accounting, and make sure everything is in line and in order
HOA will send monthly, quarterly, and annual reports to every Condotel unit owners.
Florida Condo Hotel Mortgage Loan Programs
There are not too many Condo Hotel mortgage lenders.
Big banks like JP Morgan Chase, Bank of America, Citibank, and Wells Fargo used to finance Condo Hotels but stopped lending on Condotels altogether
All Florida Condo Hotel Mortgage Loan Programs are 30-year Adjustable Rate Mortgages (ARM)
Condotel Purchase Loans and Condotel Refinance mortgage loans
For those Condo Hotel owners who own their Florida Condo Hotels without a mortgage but is needing a cash-out refinance loan on their Condotels, the loan to value depends on the type of ownership they have
25% down payment is required on Florida Condo Hotel Mortgage Loans
Or 75% LTV on cash-out refinance Florida Condo Hotel mortgage loan on primary and second home condotel unit owners
Any Florida Condo Hotel Mortgage borrowers who own two or more properties is called an investor
If they are purchasing a condotel unit, it is considered investment property condotel units
On investment property condotels, 40% down payment is required and/or 60% LTV on refinance condotel mortgages
For more questions on Florida Condo Hotel Mortgage Loans, contact us at Gustan Cho Associates at 262-716-8151 or text us for faster response. Or email us at [email protected]