Pest Inspection On VA Loans Mortgage Guidelines By State
Gustan Cho Associates are mortgage brokers licensed in 48 states
This Article Is About Pest Inspection On VA Loans Mortgage Guidelines By State
Pest Inspection On VA Loans Mortgage Guidelines By State required by the Veterans Administration:
Gustan Cho Associates are experts in VA mortgage financing. We offer all our VA loan programs without LENDER OVERLAYS. In this blog, we will detail a critical part of the VA mortgage process, a termite/pest inspection. This is a VA requirement on most VA mortgages. In this blog, we will also detail the process and explain how to apply for a VA mortgage loan.
Pest Inspection On VA Loans: Termite And Pest Inspection Defined
What is a termite/passed inspection?
It is exactly what it sounds like, during the VA mortgage process, a termite inspection will be completed. This is to ensure a veteran is buying a sound home that will not have issues due to wood-destroying insects/ termites. It is common for this part of the process to be called a few different things. Some lenders may refer to this as a pest inspection, termite inspection, or a destroying insect report, but they all mean the same thing. This is an expense that cannot be paid for by the veteran. On a purchase transaction, this is something that the seller pays for. If this is a refinance transaction, the veteran will pay for the termite report and send the invoice to the lender. The lender will credit back the entire cost of the report.
Once again, this fee cannot be paid for by the veteran.
Federal Versus State Mortgage Agency Regulations On VA Home Loans
The requirement for a pest inspection does vary per state.
This can be confusing for many out-of-state lenders. It is important to select a lender and loan officer who knows specific VA guidelines and differences with state requirements. A wood-destroying insect report is required for all properties in Texas, Oklahoma, Utah, Hawaii, Arkansas, Nebraska, and Louisiana. On every single VA purchase or refinance. There is no way around this.
Other areas such as Puerto Rico will require a wood destroying insect report if any area of the home is constructed with non-pressure treated wood.
Pest Inspection On VA Loans Depends On Geography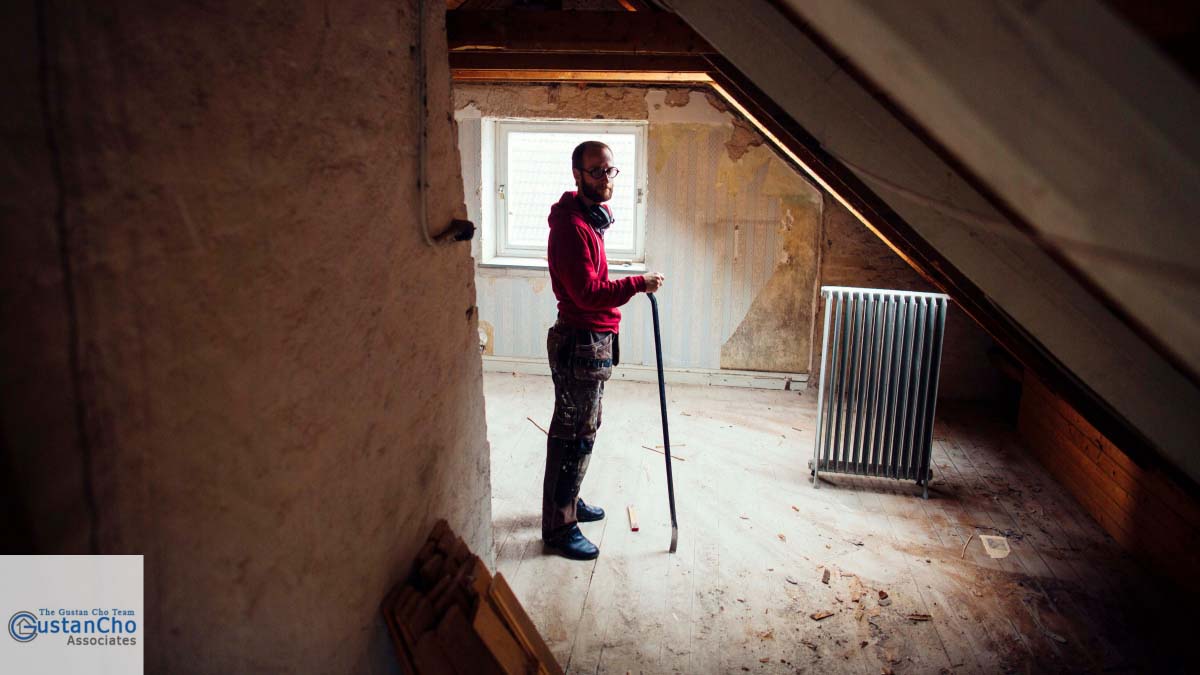 Other states such as Colorado do not require a wood-destroying insect report unless the appraisal
indicates wood destroying insect infestation or condition conducive to a previous infestation. Michigan, New Hampshire, New York, Vermont, and Wisconsin require a wood-destroying insect report for the majority of their counties, but not required in all areas.
For a complete list please see this VA STATE REQUIREMENT link
About VA Home Mortgages And Pest Inspection On VA Loans
A few basics about VA lending:
Applying for a VA mortgage is not difficult. Many veterans do not think they qualify for a VA mortgage loan when in fact they do. There is no minimum credit score requirement for a VA mortgage loan. A VA underwriter is more concerned with your payment history than your credit score. Of course, the higher the credit score, the lower your interest rate will be. Payment history is critical when applying for a VA mortgage loan. If you have zero missed payments in the past 12 months and no non-medical collections in the past 12 months, chances are you can qualify for a VA mortgage loan. As you know, A VA mortgage does not require a down payment. You will still want to show assets for the down payment and reserve requirements.
However, you can have the seller pay your closing costs up to 4% of the purchase price. This is a common practice for many veterans.
Starting The VA Home Mortgage Application Process
The application process:
The application process has become incredibly simple with advancements in technology. First, you will call Mike Gracz on 630-659-7644. You and Mike will have a consultation about your qualifications. Assuming there are no obstacles, Mike will pair you with a licensed loan officer in your state. You will then complete an online application that will give your loan officer permission to pull your credit and start your file.
Documents Required To Start The VA Home Mortgage Process
You will want to send or upload the following documentation:
Last 60 Days Bank Statements – to source money for closing costs
Last 30 Days Pay Stubs
Last Two Years W2'S
Last Two Years Tax Returns – not always needed
Driver's License or State ID
Certificate of Eligibility from VA
Once your loan officer has your credit profile and required documentation, a preapproval letter will be issued to you. It is important not to stretch your budget. Just because your debt to income may qualify you to a certain payment, it is important to keep your housing payment affordable. It is critical to discuss your monthly budget with your loan officer and create a comfortable housing budget. As you can tell from this article, we are experts in VA mortgage financing. We offer competitive interest rates, manual underwriting, and no overlays on all our VA mortgage products. This sets us apart from the competition. If you are not getting direct answers from your current loan company or have been turned down for qualifications, we encourage you to call us today. Once again, contact us at Gustan Cho Associates at 630-659-7644 or you can send an email to [email protected] We are available seven days a week to help you and your family with any mortgage questions. We look forward to hearing from you in the near future.