Changing Jobs Until Finding The Perfect Career
In this article, we will cover and discuss changing jobs until finding the perfect career. In my 12+ years of being in the workforce, I have changed jobs 7 times and am currently working for my 8th job. Now before you jump to any conclusions, I am justified in my logic of why doing most of this before I hit the age of 30 won't have too many negative effects on me. Let's start with my background, I have a Bachelor's Degree in accounting, yeah not the most exciting thing in the world. But as long as companies are still in business and there are taxes in the world, there will always be a need for us. In this article, we will discuss and cover Changing Jobs Until Finding The Perfect Position And Employer.
My Story On Changing Jobs
I started my working career while I was still in school, where I worked full-time and still went to classes on a daily basis. Here is where I learned the basics of accounting for a smaller employer. Now I like to say, this is the time in my life when I learned how NOT to run a company and not to do accounting. Towards the end of my tenure here, I was under heavy pressure to fabricate financials that were to be presented to the bank. No thanks, I put my notice in and got out of that place right away!
New Job After College Graduation
After graduating from college, I found a job a month later and I started as a Staff Accountant and hated it. After 6 months, the AP Supervisor quit. It was put in my lap to be the new AP Supervisor as well as all my normal work. I was now in charge of the hiring, firing, and reviews of 6 individuals. Let me tell you, learning to manage 6 clerks at 22 years old is extremely difficult. Nobody wants to take orders from a "kid" and I have to fight daily to get respect from this team. Ultimately, we were extremely efficient under my leadership and I built a really good team. However, the economy started to slow down. We were losing a client responsible for 70% of our business. So I got out of there as fast as I could before I was out of a job.
Changing Jobs After Investing With My Employer With Hard Work
These were just a few examples of leaving jobs to get to better situations, or it shows me using my exposure in the accounting department to make proactive decisions before it is too late. I won't bore you with the details of a lot of my other changes. There is a reason that has come up a few times that I will tell you about. Listen, this may not come off the best. But I am going to be truthful with you. I have definitely left a few jobs when after putting in years of hard work, I didn't feel adequately compensated/challenged. So I made the choice to find a job with more challenges, the ability to grow, and ultimately more money.
Changing Jobs Versus Staying Put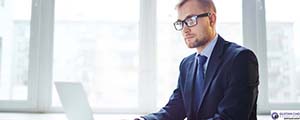 In today's world, there isn't big importance put on loyalty by the current generation. We aren't going to sit around at a job for 10+ years and be "lifers" with the hope that one day we will be taken care of by the company. Company's in today's world do not care about you. They will use you until there isn't a need for you anymore.  I have honestly worked at companies where I interact with people that have been there for many years and they all have that same look. They are pissed off at the world. They are only looking to do the minimum on a day-to-day basis. They aren't in there challenging themselves or asking to take on more work. They are waiting for their next paycheck and will make sure they gossip all day on how "horrible" the company is. When I get wind of this, I give them a very direct response and that is "if you don't like it, leave!"  There are way worse jobs out there than some jobs these people have.
Changing Jobs For Pursuit For Happiness
In closing, what I can offer up to you is to make sure you are always happy with what you are doing and make sure you don't take any crap from anyone. As soon as people see you are a doormat, you are done. Don't be afraid to take chances and put yourself out there. If you don't like what you are doing, go and challenge yourself to become better. I always wanted to support my family in the best way. So this is why I am striving to do more. When I see an opportunity to better myself, I take it!
Change Of Career And My Perfect Lifetime Career
20 years ago I decided to not just change jobs but careers. I decided to try out to become a mortgage broker. I know career-wise I made the right move. However, I was not happily working at various mortgage companies until I landed the PERFECT JOB at Gustan Cho Associates Mortgage Group. Everyone at the company knows each other and whether it is the CEO or night janitor, everyone is family. Love helping people realize the dream of homeownership. If I need help, all my colleagues jump in. Everyone from my CEO, fellow loan officers, processors, underwriters, and investors are family here.
In Conclusion on Changing Jobs
Alexander Thomas Carlucci is a senior mortgage banker and contributing editor for Gustan Cho Associates Real Estate And Mortgage Information Center and a veteran accountant by trade. Besides being an expert in all areas of accounting, Alex Carlucci is an expert in all areas of real estate, from investments to financial planning to mortgage lending. Alex believes that knowledge is the best asset a professional like himself can have when representing clients. Alex is always up to date on current accounting, real estate, and mortgage lending news. Alex is a natural-born leader. He is a team leader and part of management for Gustan Cho Associates.
Gustan Cho Associates Empowered by NEXA Mortgage, LLC
GCA Mortgage Group is a national mortgage company empowered by NEXA Mortgage, LLC NMLS 1660690  headquartered in Chandler, Arizona. Gusitan Cho Associates has its regional branch, based in Oakbrook Terrace, Illinois NMLS 2315275. The team at Gustan Cho Associates has been a leader in the mortgage industry for over 50 years. Mr. Carlucci is an expert commercial and residential mortgage loan originator. If you have any questions on any accounting and/or mortgage lending please contact us at 262-716-8151 or text us for a faster response. Or email us at [email protected] The team at GCA Mortgage Group is available 7 days a week, on evenings, weekends, and holidays to take your calls and answer all of your mortgage questions.