Buying Second Primary Home And Rent My First House
This Article Is About Buying Second Primary Home And Rent My First House
Many hard-working folks plan on retiring and moving out of state to states like Florida and California. However, many will have a hard time qualifying for both mortgages. The mortgage on the exiting property and the mortgage on their new owner occupant property. Most believe that they need to sell their exiting existing owner occupant home in order to even get pre-approved for the new home purchase. In this blog, we will discussing Buying Second Primary Home without selling exiting homes and keeping it as an investment home. There are various mortgage strategies in Buying Second Primary Home. We will cover the topic of can I buy a second house as my primary owner-occupant residence and keep my first home as a rental house.
Buying Second Primary Home In Different State
Homebuyers who are planning on purchasing a home, especially a home in another state need and intend on not selling their exiting home until they close on their new home need to make sure that they can handle both mortgages at the same time.
Here are some of the issues that will come up for people that want to buy a new home in a different state without selling the exiting existing property:
Income and Employment
Is the borrower getting transferred to other states from the same employer?
Is the borrower retiring and plan to purchase a new home in a different state and not work anymore?
Debt To Income Ratio:
Will the borrower have enough qualified income to qualify for both mortgages?
Will borrower need proceeds from the sale of exiting property to put down on new home purchase?
Whatever the potential issue may be, there are mortgage strategies that can be used to make a deal happen.
Buying Second Primary Home Loan Programs
There are many different types of mortgage loan programs. Every mortgage loan program has its own set of mortgage guidelines. Government Loans such as FHA, VA, USDA are for owner occupant properties only. FHA Reverse Mortgages allow a homeowner to do a cash-out refinance the mortgage on their owner occupant property. Reverse Mortgages does not require monthly mortgage payments. Principal and Interest is added to the balance of the loan until the homeowners sell the home or pass away.
Fannie Mae and Freddie Mac allow second home and investment home financing with Conventional Loans. Just putting a large down payment on a new house purchase is not an option with government and Conventional Loans. Need to qualify with income and meet debt to income ratio requirements. Borrowers need to provide proof of income and asset docs such as W-2s, Pay Check Stubs, and tax returns. All income docs and tax returns will be verified with the IRS.
NON-QM Mortgage Loan Programs
Non-QM Mortgages are back where it offers flexible terms on mortgage loans. Homebuyers who do not qualify for traditional QM Loans such as FHA, VA, USDA, and Conventional Loans can now qualify for NON-QM Loans. Non-QM Loans and Subprime Mortgages is back for owner occupant plus investment property loans. Non-QM Loans are extremely popular with borrowers who are looking for alternative types of financing. NON-QM Loans may be a great option for homebuyers who need creative financing and a bridge loan. Buyers can purchase owner occupant home prior to selling their exiting existing property and need a little time to sell the exiting home. No Waiting Period Requirements after bankruptcy and foreclosure.
Bank Statement Loans Programs  for self-employed borrowers:
No income taxes nor income verification is required
No Doc Fix and Flip Rehab Loans with no income verification nor tax returns required. No Doc Investment Property Loans and Blanket Lines Of Credit with no income verification and no tax returns required.
Buying Second Primary Home With Two Mortgages At Same Time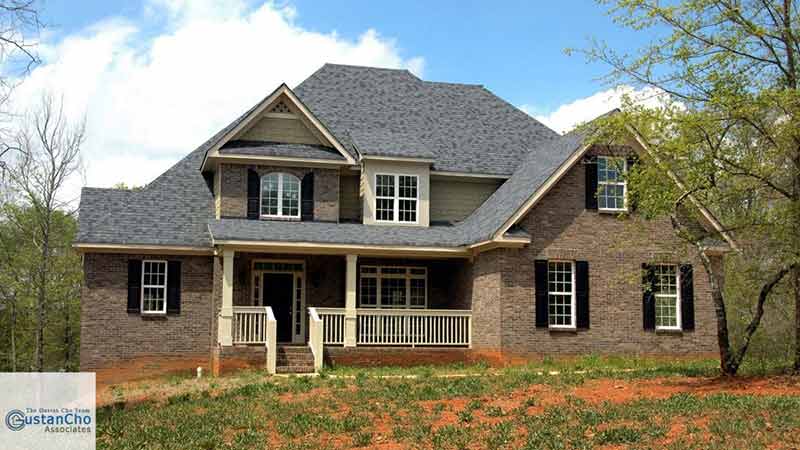 There are different types of mortgage strategies for home buyers who intend on buying a new owner occupant home prior to selling the exiting existing residence.
Here are a few ideas:
Having a contingency clause on the new home purchase where the deal is only good if the home buyer sells their exiting home
Contingencies on selling the exiting home is tough for the seller to accept because there is no guarantee on when the exiting property of the buyer will sell
If the seller is willing to accept this contingency, it will be like a dream come true
Consult with an experienced loan officer
Home buyers planning on retiring need to consider what income will be used in buying their new home prior to turning in their resignation
Do you have a pension?
Is social security income be collected?
Will the home buyer be transferring to a different state with the company they are currently employed?
Traditional lenders will not just want to see qualified income but will want to see the likelihood that the borrower is employed for the next three years.
Mortgage Guidelines On Buying Second Primary Home 
Homebuyers who are exiting their primary owner occupant residences to purchase a new owner-occupied home can use the potential rental income of their exiting property.
Here are the rules:
Homeowners who have at least 25% equity in their exiting existing home can use 75% of the potential rental income (figure will come from a home appraiser)
They can use it as qualified income to qualify for a new mortgage
Homeowners exiting their primary residence to purchase a new home do not have to refinance their exiting property and stay with their current lender
Homeowners exiting their primary residence to purchase a new home who do not have 25% equity can pay down loan balance instead of refinancing if they need to use potential rental income to qualify.
Mortgage Strategies On Second Home Purchase In Different State
Purchasing the new property as a second home or investment property is another option for homebuyers who plan on buying a new home prior to selling the exiting home.
Here are the requirements to qualify for second home mortgages:
Fannie Mae and Freddie Mac require 10% down payment for borrowers to qualify for second homes
20% down payment for investment home financing
Have to pay private mortgage insurance:
Mortgage insurance can be canceled once you bring your Loan to Value (LTV) down to 80%
Homebuyers who do not qualify due to having a higher debt to income ratios due to having to carry both mortgages can qualify for investment property loans:
They can use 75% of the potential rental income if they can put 25% down payment or 75% Loan To Value
The above concept is the same as having 25% equity in their exiting primary residence.
Buying Second Primary Home Before Selling Existing Owner Occupant Home
The above option is a good way to go if you have a high paying job which will qualify you for the new home purchase.  Current mortgage interest rates for second homes are almost the same as the primary owner occupied mortgage rates.
Homebuyers who own homes with no mortgage can get the following:
Reverse Mortgage on their primary residence and purchase a second home with cash
Do a cash-out refinance on their home and purchase new home with proceeds
Get a home equity line of credit
Reverse Mortgages
Reverse mortgages are for senior homeowners who are at least 62 years old and have equity in their homes. Homeowners can do a cash-out refinance with a reverse mortgage and use the proceeds for any purpose which includes buying a new home. Homeowners can use the proceeds from reverse mortgages for any purpose they like which includes buying a new property.
Here are some bullet points on reverse mortgages:
FHA Reverse Mortgages are for owner occupant residences only
Homeowners can take a lump one time sum from the proceeds of a reverse mortgage
Or they may want a line of credit or monthly payments for the rest of their life
Reverse Mortgages can be an expensive option
This is because there are a lot of upfront cost and closing costs with reverse mortgages
By getting a reverse mortgage, borrowers do not have a mortgage payment:
The only expenses will be the property taxes and homeowners insurance
Borrowers do not have to make any mortgage payments:
This is because the monthly mortgage payments are added to the loan balance
There are no restrictions with reverse mortgages stating that a borrower cannot buy a second home with the proceeds of the reverse mortgage
This strategy will be a good option for homeowners with equity in their existing home to keep it as a primary residence and purchase the new home with the proceeds of their reverse mortgage cash-out
Once the new home has been purchased, the borrower can keep both homes:
Or when they sell the exiting property with the reverse mortgage loan, they can pay off the reverse mortgage with the proceeds of the sale
All in all, there are various mortgage strategies to finance a new home purchase prior to selling the exiting existing residence. To find options and qualify for a home mortgage with a lender with no lender overlays, please contact us at Gustan Cho Associates at 262-716-8151 or text us for a faster response. Or email us at [email protected] The team at Gustan Cho Associates is available 7 days a week, evenings, weekends, and holidays.