Housing Market During Pandemic Expected To Remain Strong
Gustan Cho Associates are mortgage brokers licensed in 48 states
Breaking News: Housing Market During Pandemic Expected To Remain Strong
There is no doubt that the Housing Market During Pandemic got hurt like all other industries.
Over 30% of our borrowers who were fully qualified and pre-approved at Gustan Cho Associates suspended their home shopping process until further notice
Housing Market During Pandemic decreased at all levels
Buyers suspended the home buying process due to major concerns with their job security
Over 26 million Americans have filed unemployment claims in the past four weeks
Unemployment numbers are supposed to skyrocket in the coming weeks
Sellers are afraid to list their homes due to concerns about the Housing Market During Pandemic
Many buyers and sellers were afraid of a housing market crash worse than the 2008 financial crisis
The whole U.S. economy has shut down due to the coronavirus pandemic that hit our country a couple of months ago.
The Economic Crash Due To The Coronavirus Pandemic 
Never in history has the economy plummeted in a matter of weeks:
The U.S. economy was stronger than ever prior to the pandemic
The 2020 housing market was expected to be the best ever
Then the pandemic hit the U.S.
The economy was at a standstill for weeks
However, most state governors announced their states will reopen in the coming days and weeks
This is great news
The key question is how long will it take for the economy to recover
Will it take weeks or months?
Regardless, most economists are confident the Housing Market During Pandemic has been strong and will become stronger when the economy reopens
In this breaking news article, we will discuss and cover Housing Market During Pandemic Expected To Remain Strong.
Housing Market During Pandemic Was Stronger Than Expected
Housing and mortgage industry experts unanimously agree the Housing Market During Pandemic was better than expected. It could have been worse.
The entire housing and mortgage markets could have been shut down
However, the government classified real estate and lending as an essential business
There is no doubt the home buying process and the lending process has been difficult
However, deals got closed
Realtors and loan officers, as well as third-party real estate professionals, got the closing process on real estate transactions to proceed and closed
The coronavirus pandemic is not over
We will be approaching another week of uncertainty
Most individuals are still in shock and want to get back to work and normalcy
The good news is the pandemic has stabilized in most states
The peak has been reached and there are fewer cases as time passes
The governor of Georgia announced the reopening of their state
Other states are planning on reopening in the coming days
New York, the highest impacted state, is finally seeing a reduction of cases from its peak
However, New York is still far from reopening
The Trump Administration is holding daily news conferences to keep Americans informed and to avoid a national panic
President Trump's coronavirus task force has done a great job keeping Americans informed on developments
The economy and the housing industry has been really affected by the pandemic
President Trump and all Americans cannot wait for the economy to reopen and return to normalcy
The trillion-dollar question is how long will it take for the economy to return to normalcy.
White House Help To The Housing Market During Pandemic
The major difference between the 2020 coronavirus pandemic economic crisis and the 2008 Great Recession is President Trump. President Donald Trump and his administration have been extremely proactive and transparent during the pandemic. Included in the $2.2 trillion stimulus package was $1,200 checks for individual taxpayers, $2,400 for married couples, and $500 for dependents under the age of 17 and younger. Included in the $2.2 trillion coronavirus stimulus package was mortgage forbearance options for homeowners that have been financially impacted by the pandemic. Over 25% of homeowners are expected to take advantage of the forbearance law. There was no such forbearance relief during the 2008 financial crisis. The coronavirus forbearance law is expected millions of homeowners from foreclosure and/or bankruptcy.  Michael Gracz of Gustan Cho Associates is the National Sales Manager at Gustan Cho Associates and an associate contributing editor at Gustan Cho Associates.
The worldwide estimates for positive people tested for COVID-19 are close to 2.0 million. As of yesterday, there are a total of 487,000 cases of people confirmed with coronavirus. The number of cases is getting lower as time passes. This is great news. It seems the worst of the pandemic is over. President Trump and the nation's 50 governors are now monitoring when the economy should open. Nobody yet knows the actual damage the pandemic has done to the U.S. economy and how long it will take to recover. Many economists and experts say that many closed businesses will not reopen and many unemployed and/or furloughed employees may not get their jobs back.
Taking Advantage Of Coronavirus Mortgage Forbearance
Homeowners need to understand that a mortgage forbearance is not a forgiveness of missed payments. It either needs to get paid back in full when the term is over or many lenders will spread out the missed payments over a term of six to twelve months. Interest will still accrue during the missed payment period. Escrow shortages also need to be made up. Missed payments on forbearance will not report on credit bureaus.
Non-QM Housing Market During Pandemic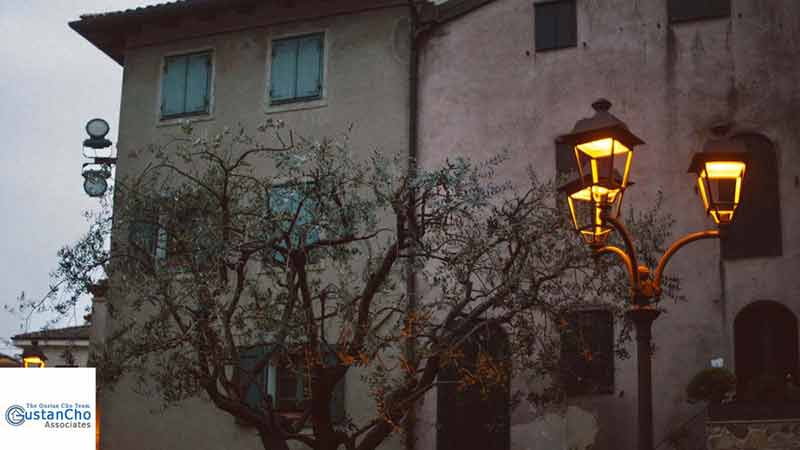 Non-QM loans are a large part of the housing market.
When the coronavirus pandemic hit, it affected non-QM lenders like getting struck by a freight train
All non-QM lenders have suspended doing business altogether
All non-QM borrowers who had pre-approvals, conditional approvals, mortgage locks, and clear to close were stuck and had their loan process null and void
The impact of the pandemic was so strong that many non-QM lenders like Deephaven Mortgage went out of business
Other non-QM lenders suspended all operations until further notice
The reason non-QM lenders got hit so badly is due to the instant change in liquidity issues on the secondary mortgage bond markets
Mortgage bond buyers no longer wanted lower credit profile mortgages until further notice
The great news is Gustan Cho Associates continues to originate, underwrite, and fund non-QM mortgages
Gustan Cho Associates expects non-QM loans to return
However, changes will be made with new stricter credit score requirements, larger down payment, and lower debt to income ratios
NON-QM mortgage lending is a large part of our business at Gustan Cho Associates Mortgage Group.
Non-QM Loans Expected To Return In The Coming Days And Weeks
The housing market was stronger than ever prior to the pandemic. However, the U.S. economy was shut down due to the pandemic spreading and killing millions of Americans. Due to the recommendations of President Trump and his coronavirus task force, the original death toll estimates of 2.2 million Americans dying from the pandemic, the new numbers are far less than 100,000. Since the pandemic has reached its peak and cases are decreasing, it makes sense to reopen the U.S. economy. The longer the economy is shut down, the harder it will be to get back to normalcy. Industries such as professional sports being closed have a trickle-down effect on the overall economy. All sit-down restaurants and bars are shut down. However, this affects the overall food industry. As the economy remains shut down, more Americans will become unemployed. 26 million Americans filing unemployment claims in the past four weeks is a drop in a bucket if the economy does not reopen. If Americans do not return to work, we will have another housing crisis and a Great Depression worse than the first one. The housing market still remains strong. However, this only holds true if the economy reopens. This is a breaking story from Gustan Cho Associates. We will keep our viewers updated on new developments in the coming days and weeks.