CARES ACT Mortgage Forbearance Help For Unemployed Homeowners
BREAKING NEWS: CARES ACT Mortgage Forbearance Help For Unemployed Homeowners
During these crazy economic times, the COVID-19 coronavirus has created numerous stimulus packages from the government as well as individual lending institutions. Whether you have a personal loan, auto loan, credit card, or even a mortgage, you may be eligible for payment forbearance. The term forbearance means a break in making payments to your financial obligation. In this blog we will detail the effects of entering into mortgage forbearance and how it will impact your ability to obtain a mortgage in the future. These guidelines are rapidly changing. Please continue to check back with Gustan Cho Associates to stay up to date on the mortgage industry and how it is changing due to COVID-19 coronavirus.
In this breaking news article, we will discuss and cover CARES ACT Mortgage Forbearance Help For Unemployed Homeowners.
CARES ACT Mortgage Forbearance Help During The COVID-19 Pandemic
Payment forbearance has been something in the works for quite some time. At the beginning of this pandemic, our politicians entered numerous discussions about how to help the American people while they cannot work. Obviously, loan forbearance was part of those discussions. Federal Student loans were instantly put on forbearance without accruing any additional interest. I personally have an auto loan and my lender contacted me offering forbearance. When reading through what they have to offer, they were able to pause your principal payment for the next two payments. However, you would still make an interest payment and they would add two months to the end of the auto loan.
Nothing in this world is free, so you are still paying the interest on your loan. I am not aware of other auto loan lenders offering true forbearance without paying the interest. Banks and lenders are being hit very hard during this COVID-19 coronavirus, and the longer they offer forbearance, the last liquid capital they'll have. The financial sector of our economy is one of the main pillars. Allowing individuals to skip mortgage payments is a noble thing to do. However, there are estimates that 70% of people entering mortgage forbearance do not actually need it.
How The Coronavirus Pandemic Devastated American Workers
According to an article in Forbes.com, more than 4 million homeowners have been eligible and have entered into mortgage forbearance. An estimate of 70% of those borrowers didn't actually need the forbearance. They are sourcing their information from a study on lending tree.com. Out of those who answered the survey, only 5% answered they would not be able to make their mortgage payments without the forbearance. Giving homeowners the ability to pause your mortgage payments for up to a whole year was a quick reaction to the virus. It just goes to show that the Panic caused by this virus is making Americans extra cautious especially when it comes to their finances. While the ability to pause your mortgage payment may have some short-term gain, you will still pay the full amount owed on your mortgage loan. So you must ask yourself, is temporary relief really necessary given your individual employment status and financial situation?
CARES ACT Mortgage Forbearance Does Not Impact Credit Scores
How will entering mortgage forbearance affect your credit? Under the CARES ACT, mortgage forbearance is not legally allowed to affect your credit score. However, they will more than likely be a note added to your trade line allowing lenders to know if you did enter mortgage forbearance during the COVID-19 coronavirus outbreak. Similarly, during a natural disaster, you will see verbiage on a credit report saying "affected by natural disaster". Since this virus is nationwide (worldwide), the amount of forbearance will be considerably higher than a natural disaster. Well this verbiage should not affect your qualifications in the future, it is put there so a lender will know if you are eligible or not to enter a new mortgage based on forbearance waiting periods.
CARES ACT Mortgage Forbearance Help And Qualifying For A Mortgage
According to the federal housing finance agency, FHFA, CONVENTIONAL borrowers who entered into forbearance will remain eligible to refinance or buy a new home. This is a change in the initial forbearance guidelines. However, there is a caveat. A borrower who applied for forbearance as a safety net but continued to make their mortgage payments will suffer no loss of credit worthiness. Borrowers who skipped payments during the forbearance will be eligible to buy or refinance a property after exiting forbearance and making at least three. consecutive on-time payments to their mortgage loan.
Borrowers who were already late before offered forbearance will not be eligible to buy or refinance a home until they meet the specific waiting periods put in place by the agencies Freddie Mac, Fannie Mae, FHA, VA, and USDA. Mortgage late payments are different then skipped payments during forbearance. A missed payment will have a devastating effect on your credit score and will limit your abilities to enter into a new mortgage.
Government Versus Conforming Mortgage Forbearance
Is the same true if you have an FHA mortgage? Ben Carson the secretary of the U.S. Department of Housing and Urban Development has clearly stated that the last thing he wants is for Americans to lose their home and they continue to fight an invisible enemy. There are very specific rules for FHA mortgage forbearance. If you are having Financial hardships due to Covid-19 and have an FHA loan, you are encouraged to reach out directly to your mortgage servicer and enter into forbearance. You will be eligible to skip up to 12 months of mortgage payments. At this time, the skipped principle payments will be added to the end of your mortgage loan at 0%. So, after you pay off your current mortgage, you may still have additional funds to pay.
Make sure you fully understand the terms of the forbearance agreement you enter. This may come back to haunt you if you sell or refinance your home.
Qualifying For A Mortgage With A Lender With No Overlays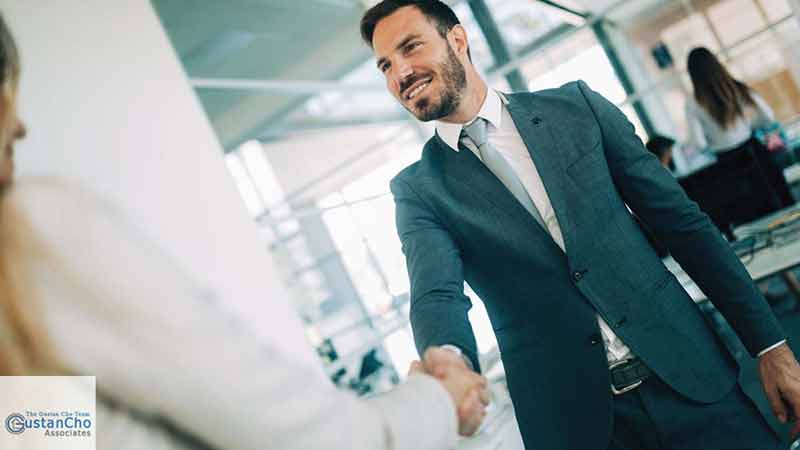 Gustan Cho Associates will always do their homework and keep you up to date on the mortgage industry. As mentioned above, our industry is changing quicker than ever with the pandemic. For any general mortgage questions, please call Mike Gracz on 630-659-7644 email to [email protected]. We are available seven days a week for any questions. Since we do not have lender overlays adding additional hurdles to qualify for a mortgage, we are able to help more clients than most lenders. We look forward to assisting you with your mortgage needs!