Home Buying Stress During Mortgage Underwriting Process
This article is about Why Mortgage Process Is Biggest Home Buying Stress
The home buying process can be both exciting and stressful at the same time. The mortgage process is often a stressful part of the home buying experience. It can be much more stressful with a first-time home buyer than a veteran home buyer. There are many new rules and regulations with the mortgage lending process that even seasoned homeowners. The mortgage process can be stressful if the home buyer chooses an inexperienced loan officer. Buying a home is not like buying a car or other high-ticket items.
Stress Due To Lender's Overlays
The home buying process can be extremely stressful, especially the mortgage process with a lender with any lender overlays. The home buying and mortgage process can take anywhere between 30 to 45 days. There can be delays with closings. Things that can cause delays in closings are if the appraisal comes in too low. Or if there are issues with the home inspection. Or if there is a cloud in the title of the home. There are many things that can go wrong during the home buying process. But in general, the issues that arise during the home buying process normally get resolved.
Reasons Of Stress In The Home Buying Process
Everyone has different ways of dealing with stress. Most folks do not purchase many homes in their lifetime. With each home purchase, it is a new process. There are home buyers that get extremely emotional during the home buying process. Some homebuyers cannot take it and end up canceling the purchase contract. They often end up regretting it after they cool off. There are many individuals involved in the home buying process.
Mortgage Professionals Involved In The Home Buying Process
There are many actors in the home buying process:
buyers
sellers
buyer's realtor
seller's realtor
mortgage team
insurance agent
attorneys for both the buyer side and seller side
appraiser
home inspector
third party vendors
Home Sellers
Sellers can get emotional selling the house they have considered their home for many years and where they have raised their kids and family. Sellers can many times become unreasonable when it comes to repairs. If a home appraiser comes back with items that need to be corrected in the home so it meets mortgage lending guidelines, the seller normally fixes it. The same thing goes with a home inspection. Most homebuyers order a home inspection.
There are times when a home inspector will come back with items that have issues or defects. Many times some sellers can be very unreasonable and feel that they are giving the house away and will not spend a dime. Take this attitude with a nervous first-time homebuyer and the end result is not good. Both the sellers and homebuyers need to be open-minded. All parties in a real estate transaction need to work together to make the transaction work.
Low Appraisal Issues
Most homes are priced correctly. But there are times when an appraisal comes in lower than the purchase price.  This can add home buying stress for both the home buyer and the home seller. Low appraisal issues need to get resolved. It needs to be resolved either via an appraisal rebuttal or the seller reducing the sales price to the appraised value. Or re-negotiating the purchase price somewhere in the middle. The home buyer purchasing the home above the appraised value and at the agreed-upon purchase price.
Pre-Approval And Purchase Contract
The home buying process first starts with home buyers getting qualified for a mortgage. The pre-qualification and pre-approval stage of the mortgage process is the most important part of the overall home buying process. A loan officer should never issue a pre-approval letter. All of our pre-approvals at Gustan Cho Associates Mortgage Team are issued by our underwriters. Our underwriters will fully underwrite a borrower's file and sign off on a pre-approval letter. Home Buying Stress can be avoided by borrowers getting issued an iron-clad pre-approval by a mortgage underwriter.
The Main Reason For Stress During The Mortgage Process
The number one reason for home buying stress and last-minute mortgage loan denial is due to a loan officer not properly qualifying borrowers. A pre-approval is the most important stage in the mortgage approval process. The home buyer needs to complete a 4-page mortgage loan application. The mortgage loan officer runs the credit.
The home buyer needs to provide the mortgage loan originator documents such as the following:
two years tax returns
two years W-2s
recent paycheck stubs
60 days bank statements
letters of explanations
other credit and income docs
The mortgage loan originator will then run the mortgage application package through Fannie Mae and/or Freddie Mac Automated Underwriting System. Once it renders an approve/eligible, the loan file needs to get processed and underwritten. The underwriter underwrites the file, the underwriter then issues a pre-approval letter. Home Buyers should never enter in real estate purchase contract without a pre-approval letter signed off by a mortgage underwriter.
Real Estate Purchase Contracts
The home buyer then shops for a home with a realtor and enters into a real estate purchase contract. Signing contracts do not have to be stressful. The real estate contract is probably about a dozen pages. Most home buyers get stressed just reviewing it because it is worded in legal terms. To relieve home buying stress, have the realtor go over line item per line item. Have the realtor explain to in layman's terms what each paragraph means prior to signing it.
Data On Real Estate Purchase Contracts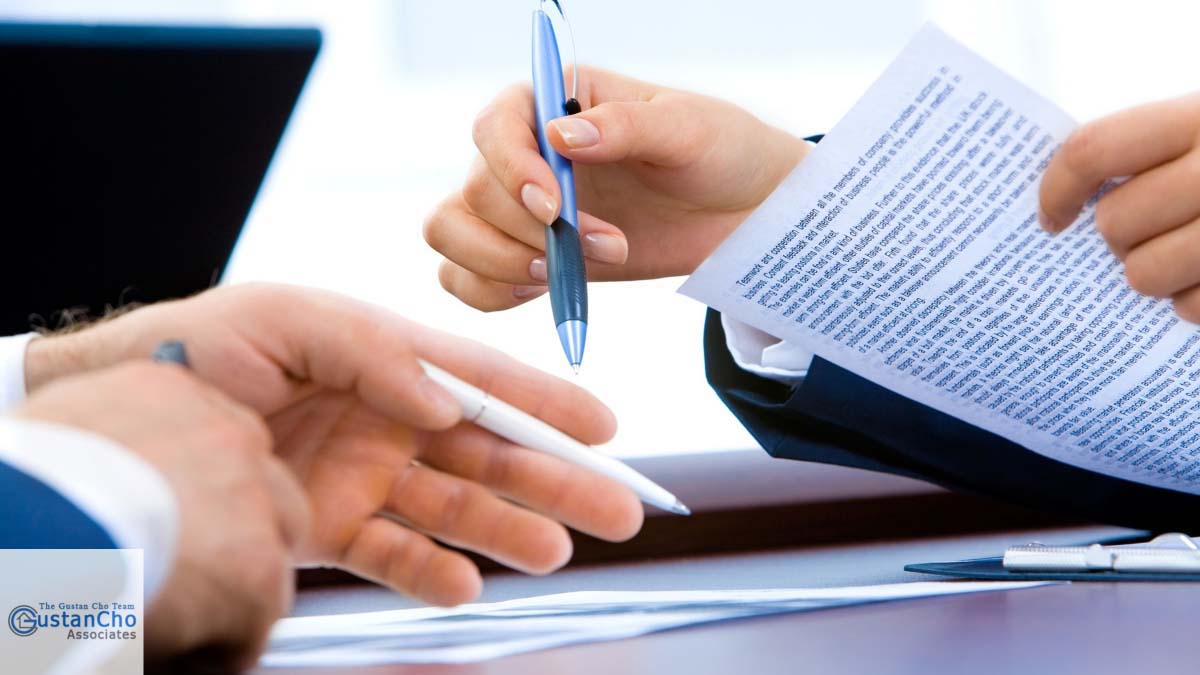 Basics on what is written on the real estate purchase contract are the following:
date
purchase price
down payment
contingencies such as appraisal contingencies and home inspection contingencies
sellers concessions if any
mortgage contingencies
closing date
Executed Real Estate Purchase Contract
Once a purchase offer is submitted to the seller, it may be an hour or several days before the seller accepts the contract or comes back with a counteroffer. For buyers buying a short sale home or a foreclosure, it may be weeks before the seller, which oftentimes is a lender, comes back with a counteroffer. This waiting period can be stressful.
Home Buying Stress During The Mortgage Approval Process
After buyers entered into a real estate purchase contract, the mortgage approval process begins. The mortgage approval process does not have to be stressful if the mortgage loan originator collects all data upfront and the mortgage loan application is processed correctly the right way. A good loan processor will ask for every information and documents a mortgage underwriter will condition after the conditional approval. Conditional approval is a loan approval that is valid if the conditions are provided to the underwriter.
If the mortgage processor submits every possible information and does not miss any documents such as the following:
2-year tax returns
2 years W-2s
60 days bank statements
recent paycheck stubs
divorce documents if applicable
bankruptcy documents if applicable
child support documents if applicable
other pertinent documents
letters of explanations
The more information and the more cooperation borrowers give loan officers initially, the less home buying stress they will have.
Other Stressful Tasks In The Home Buying Process
Scheduling movers, trying to sell furniture, buying new furniture, changing schools for children, and getting familiar with the new community along the mortgage approval process can be part of good home-buying stress:
My advice is to speak to friends and recent family members who recently went through the home buying process and see how they coped with it.