Mortgage Forbearance During Pandemic Mortgage Crisis
Gustan Cho Associates are mortgage brokers licensed in 48 states
BREAKING NEWS: Mortgage Forbearance During Pandemic Mortgage Crisis
How Does Mortgage Forbearance During Pandemic Work:
The COVID-19 pandemic has halted the US economy
The pandemic also has turned the mortgage industry upside down where it is affecting mortgage borrowers
Included in the phase three $2 trillion dollars coronavirus pandemic economic package is the ability of homeowners to be eligible for forbearance for six months and renewable up to 12 months

Auto and federally-backed student loans are also available for forbearance

The government is expected to pump more than $6 trillion in stimulus money to keep the economy from tanking further than it already has

The economic crisis was caused by the coronavirus and not the economy
The coronavirus pandemic is a global pandemic that started in Wuhan, China in December 2019
The US economy went from being the strongest ever to the worst in a matter of a few weeks.
Homeowners Mortgage Forbearance During Pandemic To Avoid Massive Foreclosure
Any homeowners who have been laid-off from work and/or economically affected by the coronavirus pandemic are eligible for mortgage forbearance
Forbearance is not forgiveness
The homeowner needs to pay the amount in arrears after the forbearance period is over
The loan is not modified and the rates and term of the mortgage remains the same
In this breaking news article, we will discuss and cover Mortgage Forbearance During Pandemic Mortgage Crisis. Another important thing homeowners need to understand is the difference between forbearance and mortgage loan modification.
Understanding Mortgage Forbearance During Pandemic Mortgage Crisis
The mortgage forbearance during pandemic mortgage crisis is available to all homeowners affected by the economic crisis.
The CARES Act, which is the coronavirus relief law, allows homeowners who have mortgages that are backed by the federal government to be eligible for forbearance up to 12 months
Federally-backed mortgages are home loans owned by Fannie Mae and Freddie Mac
Homeowners considering taking the forbearance offer need to consider the disadvantages
Forbearance is not forgiveness
Homeowners need to pay the mortgage payments missed when the forbearance period is over
It can also affect borrowers in qualifying for a refinance and/or another mortgage at a later date.
Historic Unemployment Numbers Due To Coronavirus Economic Shutdown
The US economy was stronger than ever prior to the coronavirus pandemic outbreak.
The unemployment rate was at 3.5% low, which is a 50-year low
Most worker's 401k's was up over 50% since President Trump took office in 2017
Housing demand was stronger than ever
Mortgage rates were at an all-time low
Then disaster struck
Unemployment claims hit historic highs
In the past 3-weeks, over 16 million Americans filed for unemployment claims
Americans who felt they were secure in their jobs either got laid off or got fired
Many businesses have shut down
As time passes, it seems it is unlikely for small businesses to reopen and return to business as usual
The mortgage and housing markets are upside down and in a state of chaos
Unemployment numbers are expected to skyrocket in the weeks to come
The federal government is launching more coronavirus economic stimulus plans in the weeks to come to do damage control to a brittle economy
The forbearance program for homeowners was launched to prevent a financial crisis worse than the 2008 economic meltdown
The forbearance program can help countless homeowners from foreclosure. However, homeowners who can make the regular mortgage payment, it is advised not to take the forbearance program.
Mortgage Forbearance During Pandemic On Federal-Backs Home Loans
Under the $2 trillion coronavirus stimulus package, homeowners who have federally backed mortgages, including mortgages that are owned by Fannie Mae or Freddie Mac are eligible for a six-month forbearance on their mortgages.
If things do not improve financially, homeowners can extend the forbearance for another six-months after the initial term expires

For homeowners who do not have federally-backed mortgages, countless states have their own forbearance

For example,

New York

, 

New Jersey,

 and 

California

are among the jurisdictions that are allowing homeowners to request a 90-day reprieve on their payments

Homeowners need to realize that forbearance is not forgiveness

Forbearance means it is the postponement of the mortgage payment due until a later date

Nothing change in mortgage payment terms. Interest rates and terms remain the same
Once the forbearance period is over, the full amount that has been postponed is due. Those who cannot come up with the amount due all at once, lenders may spread the amount due in 12 monthly payments.
Forbearance During Mortgage And Housing Crisis
By law, mortgage servicers need to grant forbearance to homeowners in financial hardship with limited paperwork. Many lenders are not happy with the forbearance law.
Mortgage servicers are still on the hook in making principal and interest payments to investors
There is nothing in the $2 trillion stimulus package that helps mortgage servicers when borrowers are not paying their mortgage payments
Servicers also need to pay property taxes and homeowners insurance for borrowers who have escrow accounts
Over 25% of homeowners are expected to take advantage of the forbearance program
This can bankrupt many mortgage servicers
Michael Gracz of GCA Mortgage Group has been following this topic closely. Mike said the following:
Lenders offer forbearance, which doesn't alleviate the expectation of payment, but puts it off. Already, there are worrying signs that people are getting the runaround as they seek forbearance or other relief. New rules were put in place several years ago to address these problems, and the mortgage servicers cannot now be excused from complying with these rules when consumers need them the most. Document every interaction you have with your mortgage servicer and start with these three questions before you sign up for forbearance.
Steps To Qualifying For Mortgage Forbearance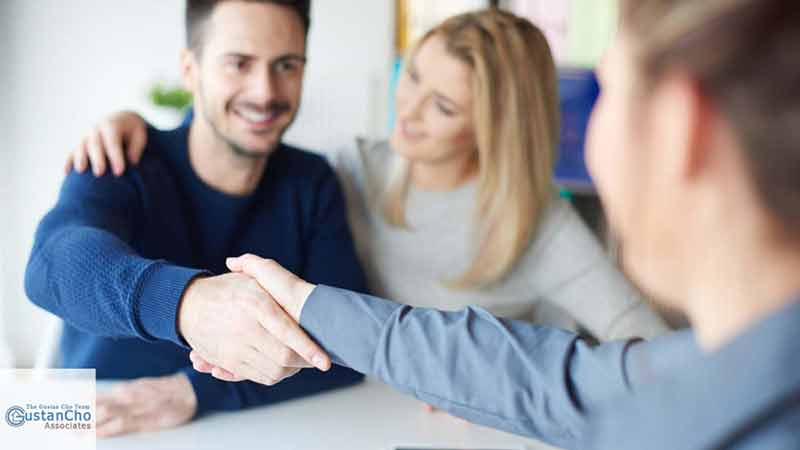 The coronavirus pandemic economic meltdown has affected the housing markets nationwide.
In many areas like New York, home prices have dropped dramatically
Homeowners affected by the economic impact of the coronavirus need to contact their mortgage servicer
The mortgage servicer is the company you pay your mortgage payments every month
The process is supposed to be simple with no red tape according to the Trump Administration
Lenders are supposed to cooperate with borrowers and not give them a hard time
Michael Gracz of Gustan Cho Associates said the following:
Lenders often contract servicing to a different company, and it may not be someone you've dealt with before. Whether you're eligible for relief under the federal CARES Act or your state's plan will depend on who owns your loan. Check here to see if your loan is owned by Fannie Mae or Freddie Mac, to see if you would be eligible for at least the 180-day relief offered by the CARES Act.
Mortgage Payments After Forbearance Period Expires
Borrowers are eligible up to 12-months forbearance due to the coronavirus pandemic economic crisis.
Many wonder how the repayment works
Will the missed payments be all due at once?
Will the missed payments be rolled in the back of the loan balance?
Will the missed mortgage payments be spread out?
Normally, the mortgage servicer prefers borrowers to pay the missed mortgage payments all at once
However, most lenders will work a payment plan where the missed payments are spread out over six to twelve months
If the borrower cannot pay the missed payments due to wage decrease and/or change of employment to a less paying job, then a loan modification may be necessary
A loan modification changes the interest rate and/or terms of the loan
Michael Gracz of Gustan Cho Associates Mortgage Group said the following with regards to escrow accounts:
Homeowners who use an escrow account set aside a portion of each mortgage payment to go toward homeowners' insurance premiums and property taxes. Borrowers must ask what will happen to those expenses if they suspend their mortgages, as the CARES Act doesn't provide clarity. Your lender may foot the bill for insurance premiums and property taxes because it's protecting its interest in your home. If a lender winds up insuring your home due to your inability to pay the mortgage, it will probably use what's known as force-placed insurance, which is costly and won't cover your possessions. When the bank covers escrow costs, those expenses could be factored into your eventual repayment of the suspended mortgage payments. If your lender pays it, find out what's going to happen during the time you're not making payments and what happens if they pay. How does it all get figured out at the end?
There are many ways of restructuring the payments after the forbearance period is over. Lenders cannot report the mortgage payments late on your credit report during the forbearance period.